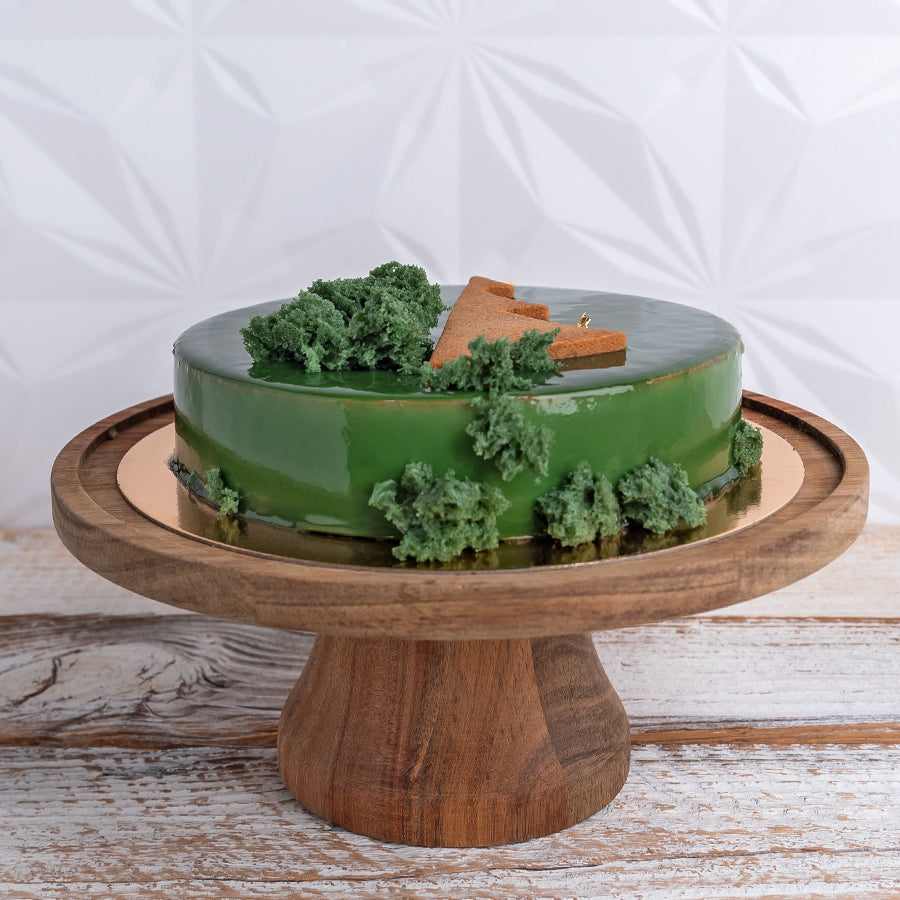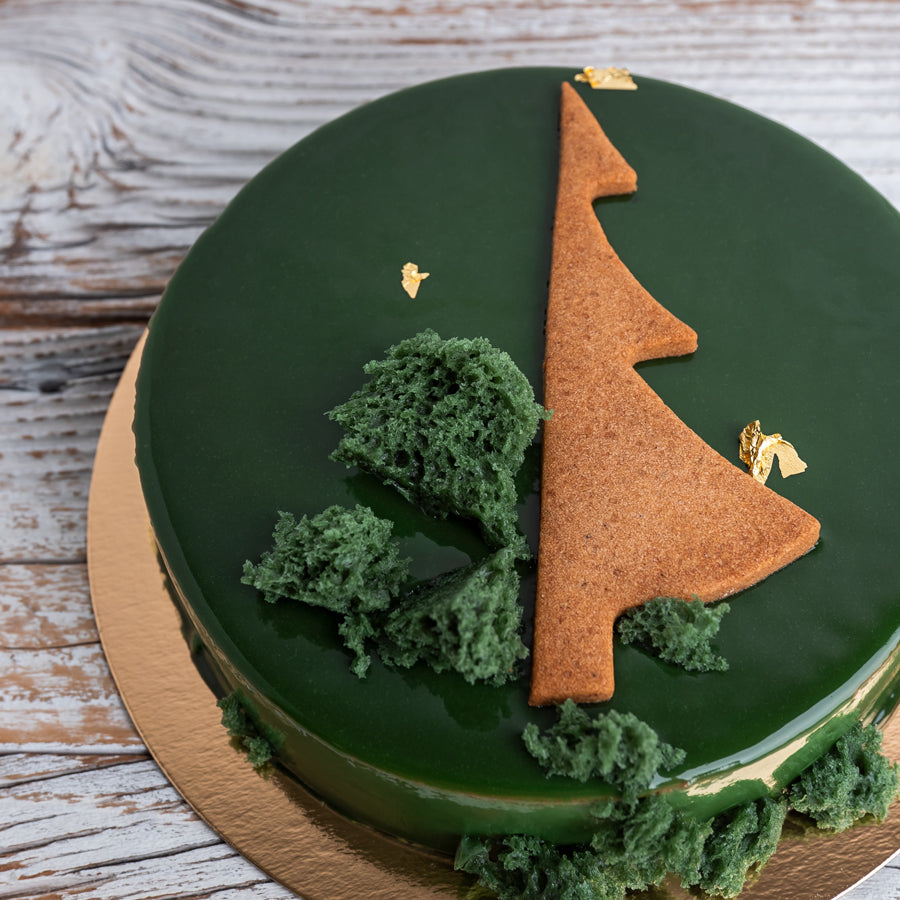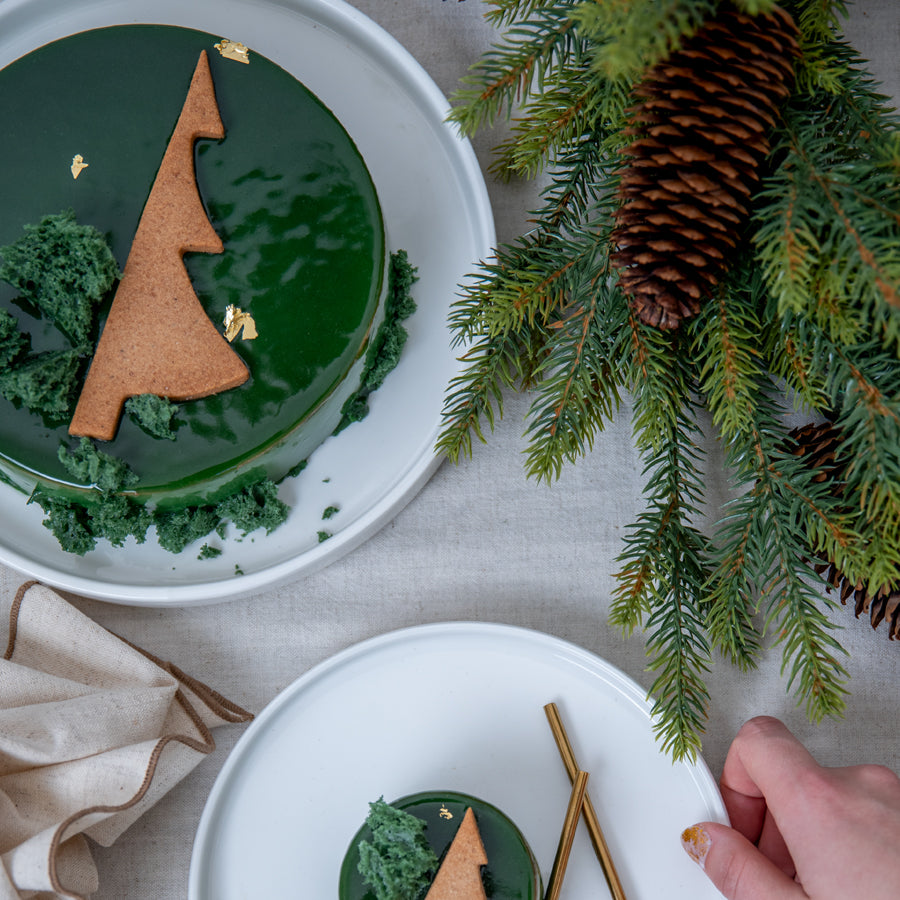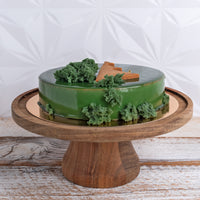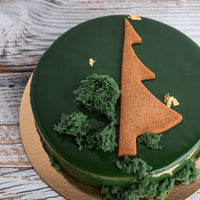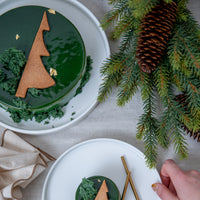 Do you already feel this magical mood of Christmas? Our poppy cake is the essence of these special moments spent at the holiday table.
Imagine a cream chocolate mousse, which in every bite takes you into the magic world of flavors. In addition, a rich layer of poppy seeds, whose traditional taste evokes the warmest Christmas memories. But it is not everything! An additional accent in the form of an aromatic orange insert adds refreshment to the cake, and all this rests on a crushing base from gingerbread. Each Christmas cake from our offer is unique, but this cake is a real pearl among cakes for a festive table.
An elegant appearance, highlighted with bottled green coating, gingerbread Christmas tree and edible moss, will make it a decoration of your table and delight many guests. 
Additional information:
Packaging: dedicated cardboard box
Number of portions: a cake dedicated to 8-10 people
Order with implementation from 8 to 24 December.
gluten
soy
sesame
peanuts
eggs
milk
Personal pickup in stationary boutiques:

Warsaw: Hala Koszyki, Królewska 2, Przy Lasku 2,
Plac Vogla
Konstancin-Jeziorna: Stara Papiernia

Delivery by a refrigerated car:

Cost: PLN 48.00-Warsaw districts: Śródmieście, Żoliborz, Wola, Targówek, Praga-Południe, Praga-Północ, Ochota, Mokotów, Włochy, Wilanów, Wawer, Ursynów, Ursus, Rembertów, Bielany, Białołęka, Bemowo,

Cost: PLN 48.00-municipalities neighboring Warsaw: Piaseczno, Konstancin-Jeziorna, Józefosław, Łomianki

Cost: PLN 60.00 - municipalities adjacent to Warsaw: Izabelin, Piastów, Ożarów Mazowiecki, Nadarzyn, Pruszków, Józefów, Marki, Jabłonna, Czosnów, Raszyn, Stare Babice (Babice Nowe), Izabelin,

Cost: PLN 60.00 - municipalities neighboring Warsaw: Wiązowna, Otwock, Kobyłka, Zielonka, Wieliszew, Izabelin, Legionowo, Halinów