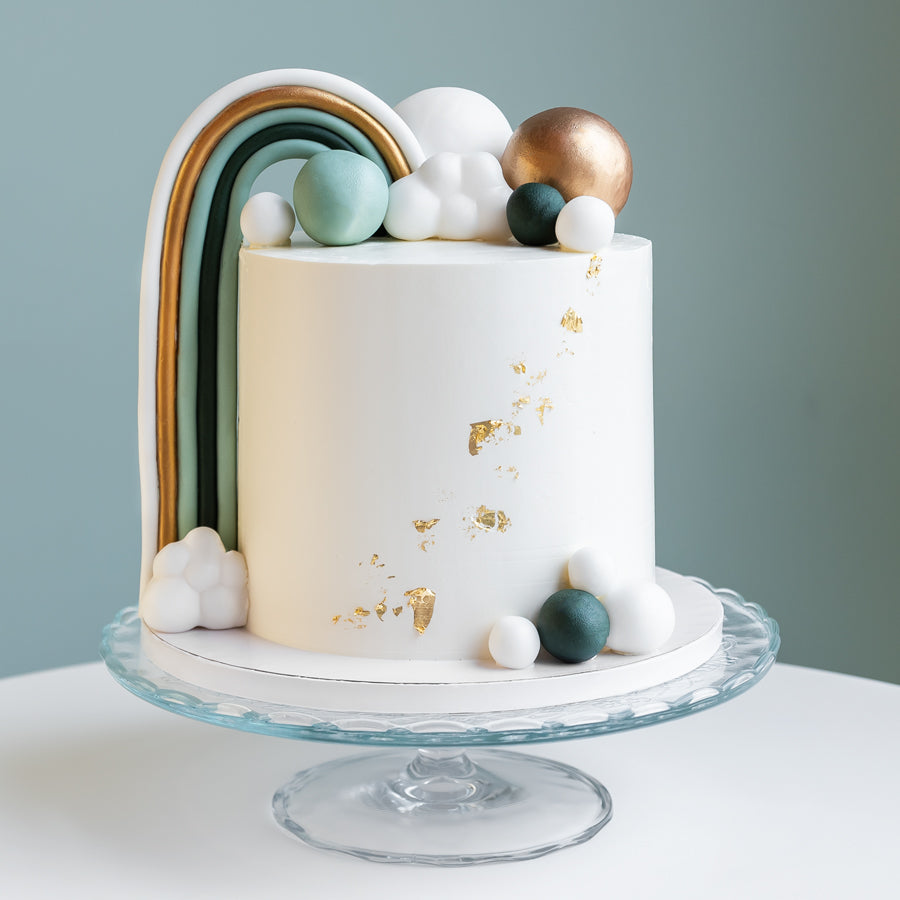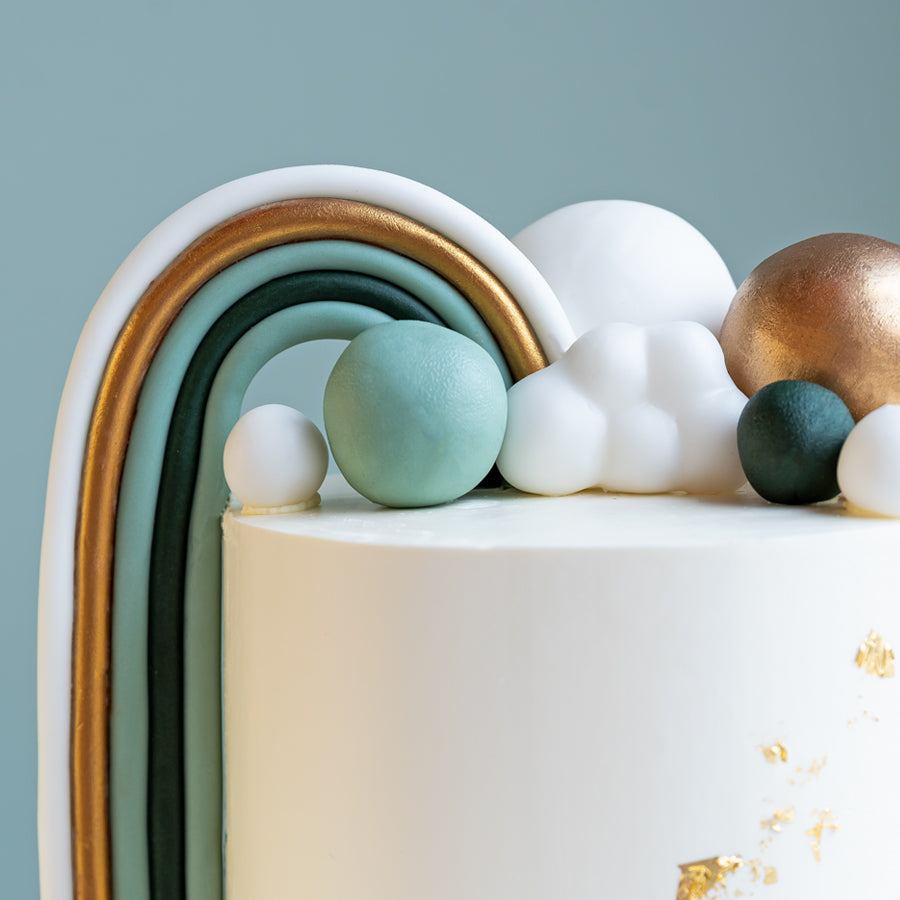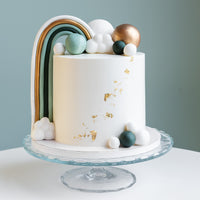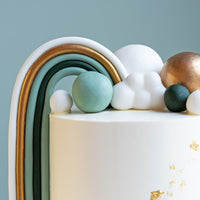 We present you an unusual cake for children, whose main motif is a high rainbow, which begins at the top of the cake and goes down beautifully, creating a unique visual effect. Our cake with a unique design will introduce a modern and creative accent to your party.
The rainbow colors are subdued and modern, consisting of shades of pomegranate, white, gold copper and various shades of sea green. This combination creates a harmonious color palette that catches the eye and adds elegance to the cake. In addition, white clouds and bullets in rainbow colors, different in size, give the cake a 3D effect, which impresses and enlivens the entire composition.
Order our unique cake with a rainbow motif and give your child a unique visual and taste experience. Let this party be full of magic, colors and amazing moments that will be remembered for a long time in the memory of all participants of the birthday party.
We process orders until December 16
gluten
hazelnuts
sesame
milk
eggs
soy
Duet - vanilla sponge cake, white chocolate mousse, milk chocolate mousse, feuilletine (crunchy chase based on nut paste and milk chocolate)

Red Velvet - a cocoa sponge cake in red, a light cream based on Italian mascarpone and Polish white cheese and a substantial portion of sweet raspberries.

Love - chocolate sponge cake, white chocolate and mousse of fruit fruit

Black currant - vanilla sponge cake, vanilla mousse, black currant and nut crunchy
Diameter: 16cm
Height: 15cm
Shape: round
Recommended number of portions: 15

Diameter: 20cm
Height: 12cm
Shape: round
Recommended number of portions: 20

Diameter: 24cm
Height: 12cm
Shape: round
Recommended number of portions: 25