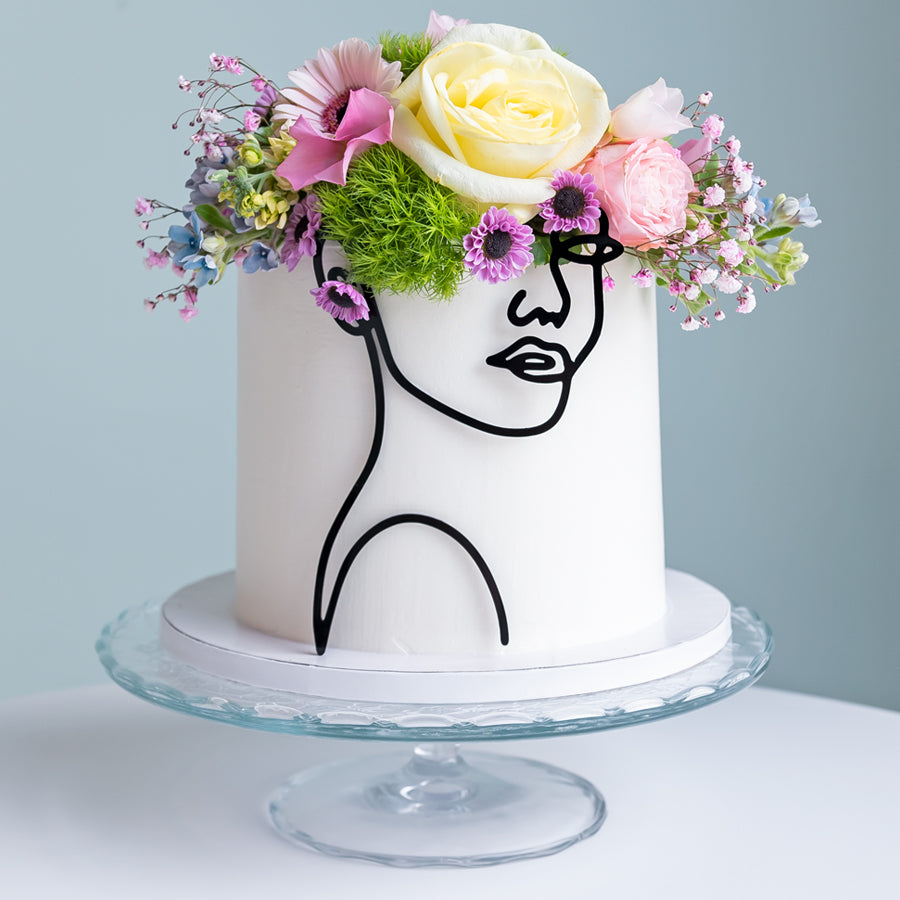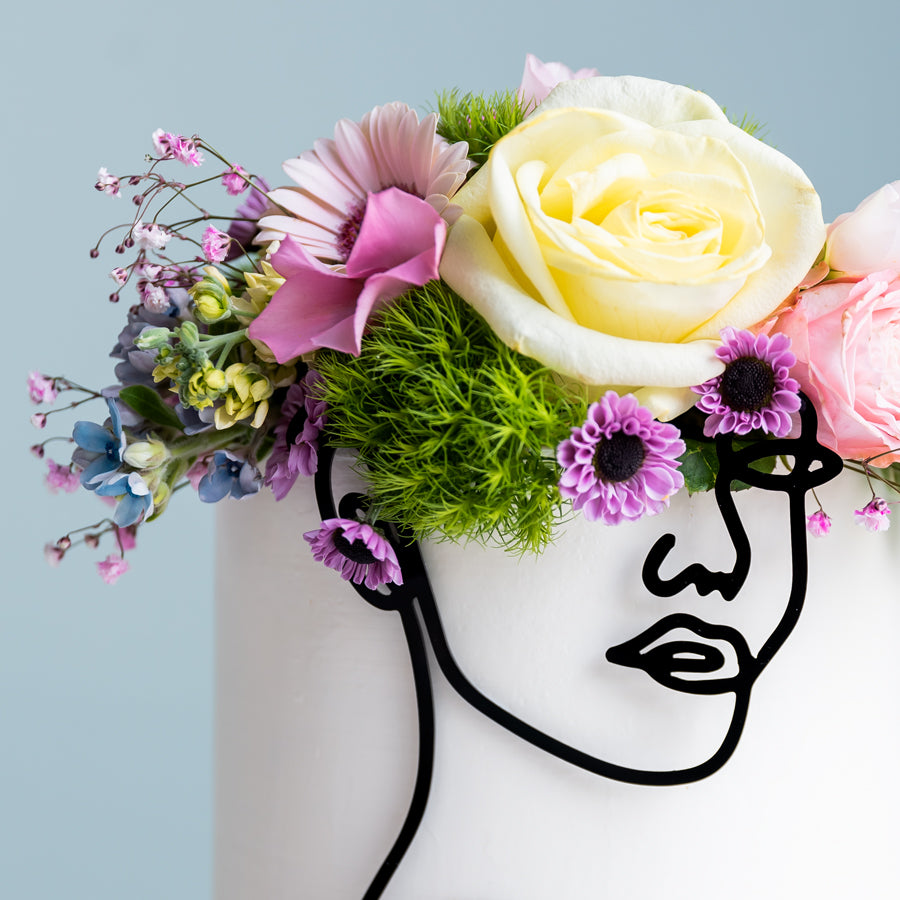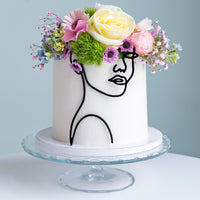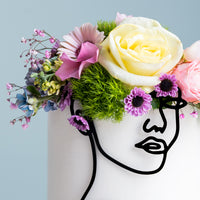 Cake not available on July 8-24
By creating this cake, we wanted to honor the strength, determination and beauty of women. We chose the theme of flowers, which for centuries symbolize the delicacy, growth and strength of nature. Flowers are also a metaphor for beauty, creativity and sophisticated style, which are inherent in many women.

The addition of a facial topper was aimed at even stronger emphasizing the role of women who contribute to the change of the world. They are the faces of women who inspire, lead and affect the reality that surrounds us.
The name "Flower-Power" reflects the spirit of the strength of women who cannot be ignored. We want our cake to be not only beautiful, but also reminded of the strength, determination and courage of women.
The "Flower-Power" cake is a tribute to female strength and inspiration. Through the tasty experience and aesthetic appearance of the cake, we would like to emphasize the importance of women and their unique power, which shapes our world.
Click on the "Guide to the flavors" tab and select your favorite cake taste.
*The composition of flowers may vary depending on the availability of flowers.

gluten
hazelnuts
soy
sesame
peanuts
eggs
milk
Love - chocolate sponge cake, white chocolate and mousse of fruit fruit.

Black currant - vanilla sponge cake, vanilla mousse, blackcurrant and nut crunchy.

Duet - vanilla sponge cake, white chocolate mousse, milk chocolate mousse, feuilletine (crunchy chase based on nut paste and milk chocolate).

Red Velvet - a cocoa sponge cake in red, a light cream based on Italian mascarpone and Polish white cheese and a substantial portion of sweet raspberries.
Diameter: 16cm
Height: 15cm
Shape: round
Recommended number of portions: 15

Diameter: 20cm
Height: 12cm
Shape: round
Recommended number of portions: 20

Diameter: 24cm
Height: 12cm
Shape: round
Recommended number of portions: 25