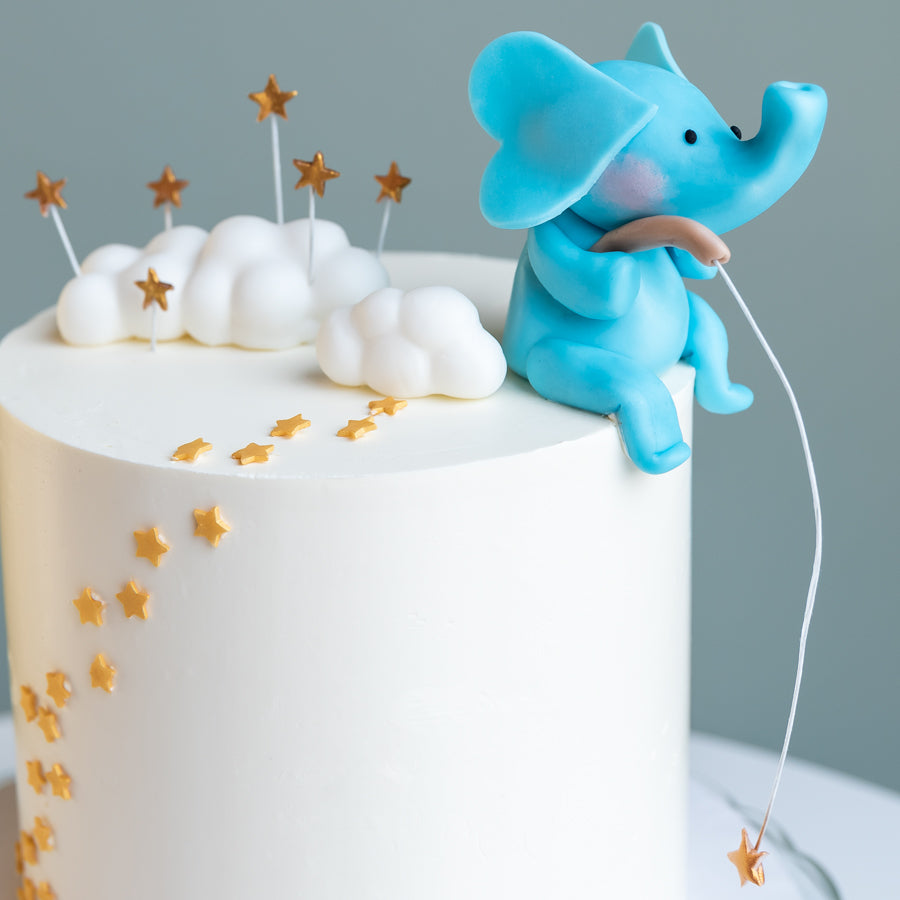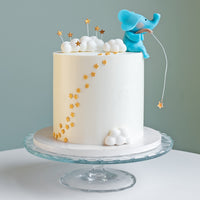 We present you a unique cake for children, which enlivens the imagination and takes us to the magical world. The leitmotif of this cake is a charming elephant sitting among the fluffy clouds, holding a rod and catching golden stars in his hand.
The cake exudes magic and delight. Its main color is white, which symbolizes purity and innocence, as well as golden stars that give him shine and charming charm. White clouds create an unusual atmosphere, like from a fairy -tale land, where every child can immerse themselves in dreams and adventures.
Elephant, blue as heaven, is not only charming, but also introduces an element of joy and fun. His rod is caught by golden stars, which are a symbol of dreams and hope, adding an additional charming aesthetics to the cake.
Order our unique cake for children, which will take them to the unusual world of dreams, where the caught stars are the most valuable treasure. Let this party be full of magic, smile and unforgettable moments.
Click on the "Guide to the flavors" tab and select your favorite cake taste.
We process orders until December 16
gluten
hazelnuts
soy
eggs
milk
sesame
Duet - vanilla sponge cake, white chocolate mousse, milk chocolate mousse, feuilletine (crunchy chase based on nut paste and milk chocolate)

Red Velvet - a cocoa sponge cake in red, a light cream based on Italian mascarpone and Polish white cheese and a substantial portion of sweet raspberries.

Love - chocolate sponge cake, white chocolate and mousse of fruit fruit

Black currant - vanilla sponge cake, vanilla mousse, black currant and nut crunchy
Diameter: 16cm
Height: 15cm
Shape: round
Recommended number of portions: 15

Diameter: 20cm
Height: 12cm
Shape: round
Recommended number of portions: 20

Diameter: 24cm
Height: 12cm
Shape: round
Recommended number of portions: 25