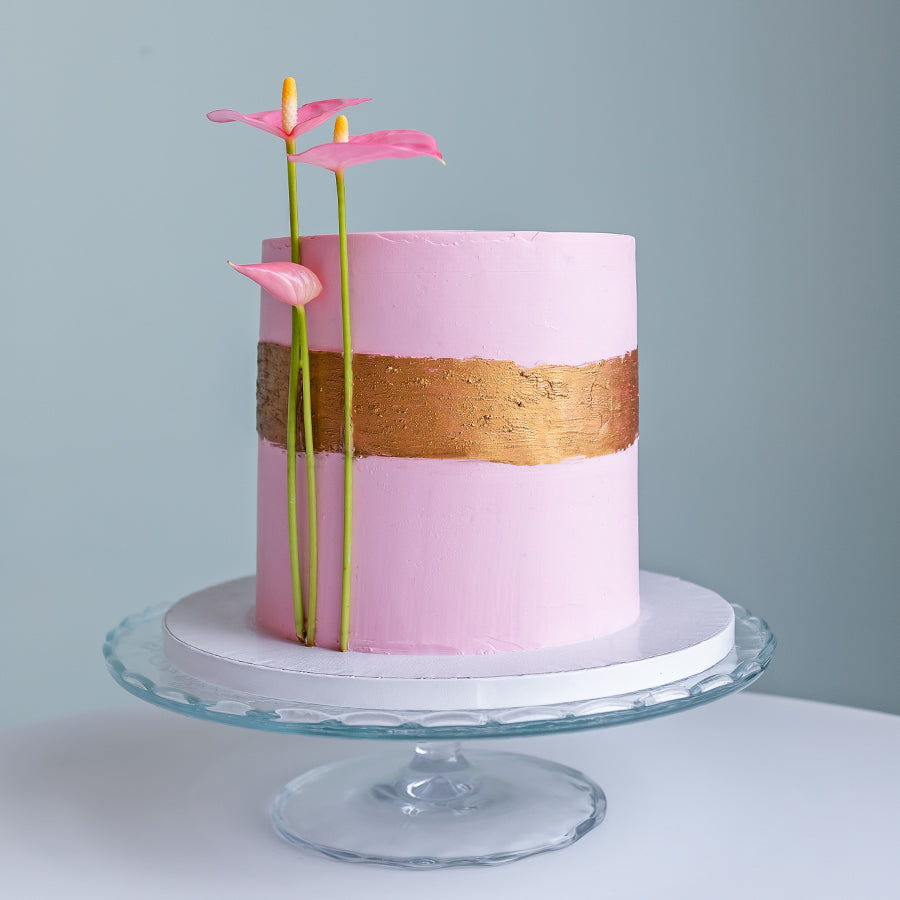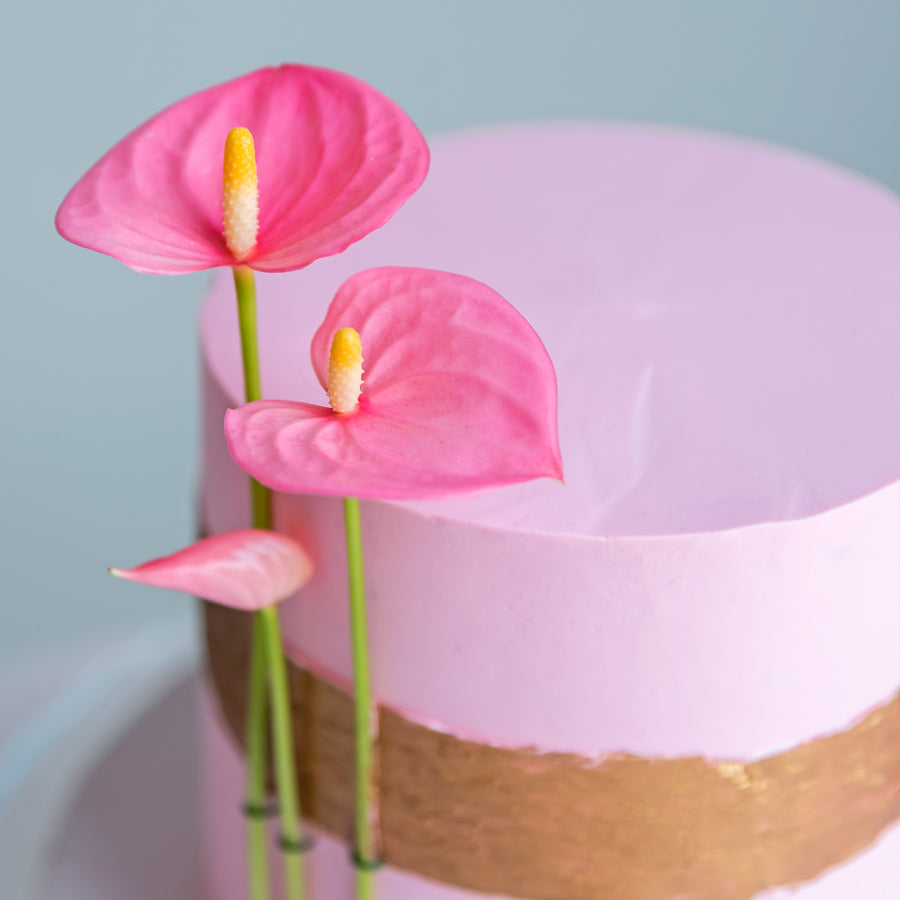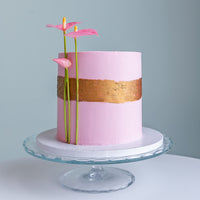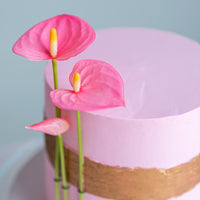 We present you a beautiful cake that exudes unique elegance and unique charm. Its finish is a delicate powder-pink cream that envelops the entire surface of the cake, creating a subtle and romantic effect. But this is not the end, because in the middle of the height of the cake it passes the golden strap, which adds a special glow to it and emphasizes the character.
The main point of this cake are three unusual flowers - Anturium, which blend in great with the color of the cake. These beautiful flowers, with elegant and original shapes, give the cake unusual harmony and delicacy. Their intense shades of pink attract attention and give it a unique beauty.
The cake is an ideal choice for those who want to emphasize the uniqueness and elegance of their occasion or party.
Click on the "Guide to the flavors" tab and select your favorite cake taste.
We process orders until December 16
gluten
hazelnuts
sesame
peanuts
eggs
milk
soy
Love - chocolate sponge cake, white chocolate and mousse of fruit fruit.

Black currant - vanilla sponge cake, vanilla mousse, blackcurrant and nut crunchy.

Duet - vanilla sponge cake, white chocolate mousse, milk chocolate mousse, feuilletine (crunchy chase based on nut paste and milk chocolate).

Red Velvet - a cocoa sponge cake in red, a light cream based on Italian mascarpone and Polish white cheese and a substantial portion of sweet raspberries.
Diameter: 16cm
Height: 15cm
Shape: round
Recommended number of portions: 15

Diameter: 20cm
Height: 12cm
Shape: round
Recommended number of portions: 20

Diameter: 24cm
Height: 12cm
Shape: round
Recommended number of portions: 25