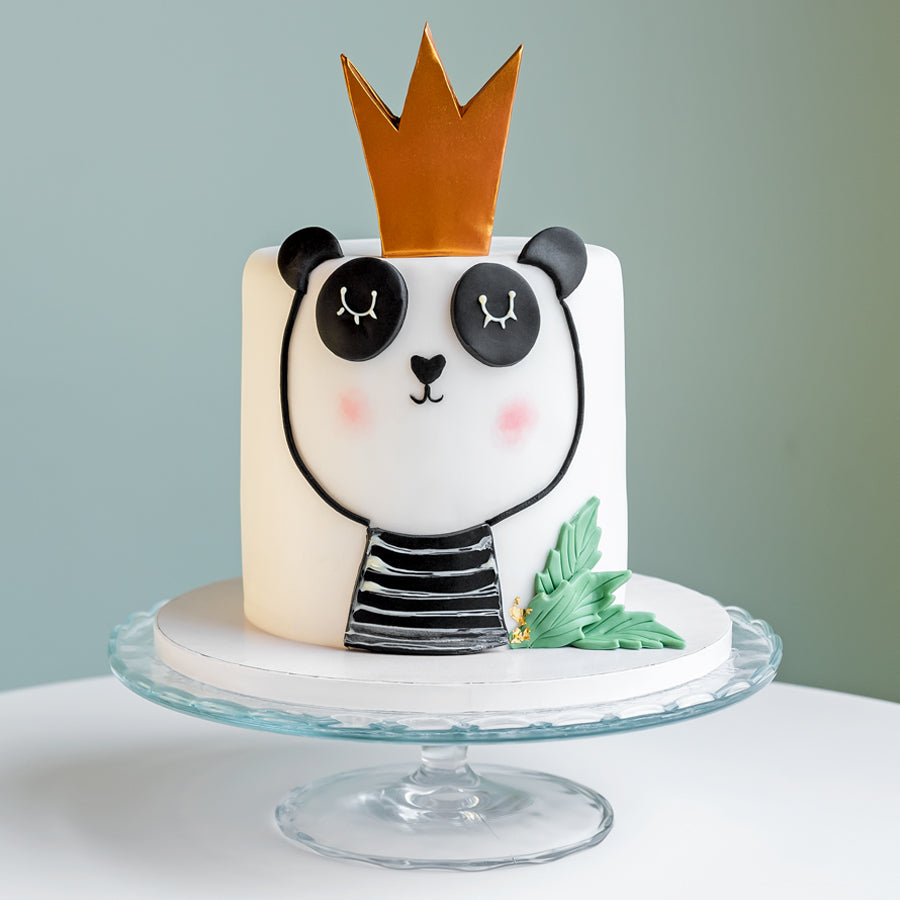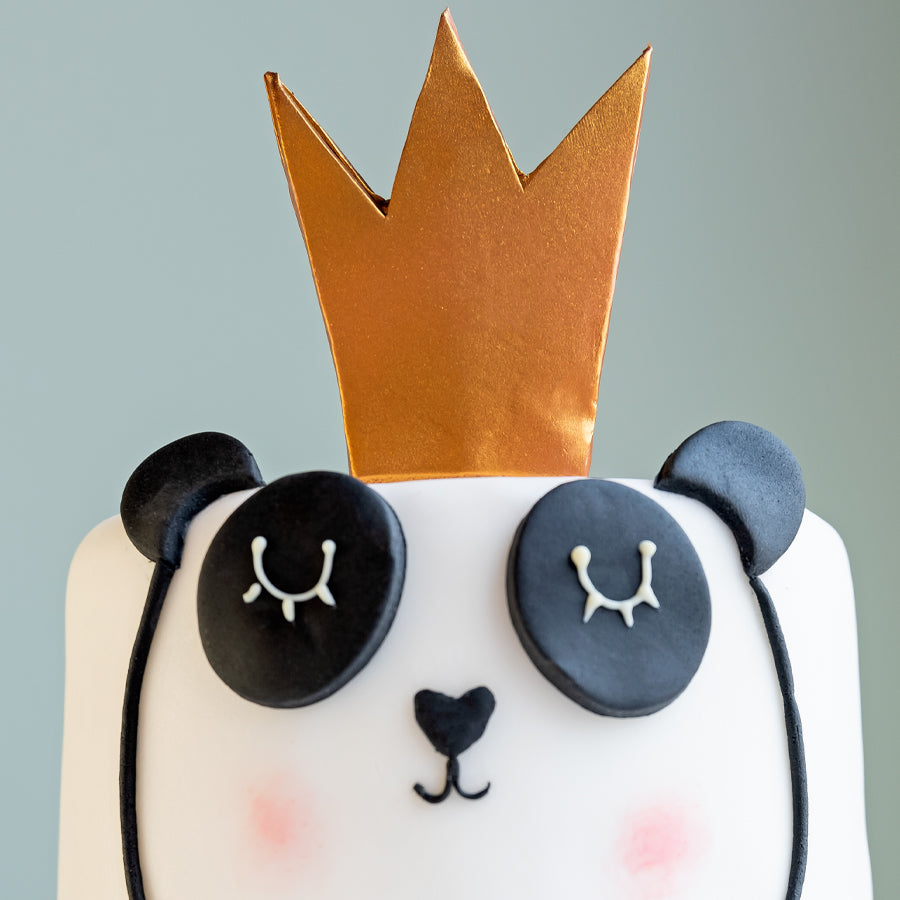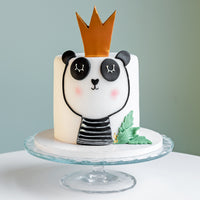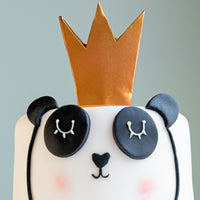 We invite you to the magical world of our unique cake for children with a Panda motif! 🐼🌿
The inspiration for this track was the iconic fairy tale "Kung Fu Panda", which is loved by children around the world. The main character, PO, is an extraordinary Panda warrior who discovers his skills and faces adversity. This story full of action and adventures brings an important message about the strength of perseverance, friendship and self -improvement.
This is a real feast for the senses that will delight the little ones. The cake consists of a tall, white block, which is a perfect background for the charming panda face. The extended large black ears add a miracle unusual charm and attract eyes.
You can't pass by blush, which add Panda even greater sweetness and sympathy. At the top of the cake there is a large, golden crown that emphasizes the uniqueness of this cake and awakens the children's imagination. It is a crown that allows children to play the role of a little prince or princess Panda, adding fun and fantasy.
The basis of the cake is decorated with green leaves that transfer children to the Panda friendly world. These green accents add joy and freshness to the cake. The cake not only impresses with your eyes, but also tastes delicious. It can have a variety of fillings, such as chocolate, vanilla, strawberry or lemon, which will definitely appeal to children.
Our cake with a panda motif is not only attractive to the eye, but also provides unforgettable taste and visual moments. This is the perfect center of every party for children, birthdays or other occasions. See for yourself and give your child a cake that will charm his imagination and tasty palate.
Click on the "Guide to the flavors" tab and select your favorite cake taste.
We process orders until December 16
gluten
soy
hazelnuts
eggs
sesame
milk
peanuts
Duet - vanilla sponge cake, white chocolate mousse, milk chocolate mousse, feuilletine (crunchy chase based on nut paste and milk chocolate)

Red Velvet - a cocoa sponge cake in red, a light cream based on Italian mascarpone and Polish white cheese and a substantial portion of sweet raspberries.

Love - chocolate sponge cake, white chocolate and mousse of fruit fruit

Black currant - vanilla sponge cake, vanilla mousse, black currant and nut crunchy
Diameter: 16cm
Height: 15cm
Shape: round
Recommended number of portions: 15

Diameter: 20cm
Height: 12cm
Shape: round
Recommended number of portions: 20

Diameter: 24cm
Height: 12cm
Shape: round
Recommended number of portions: 25