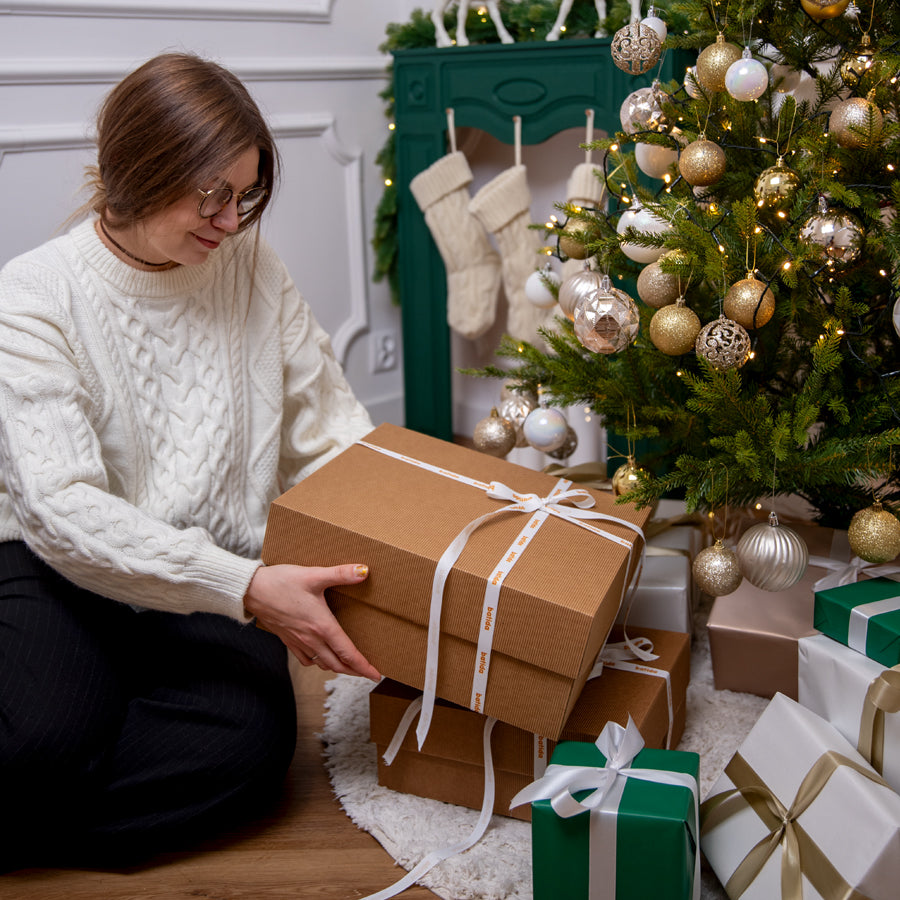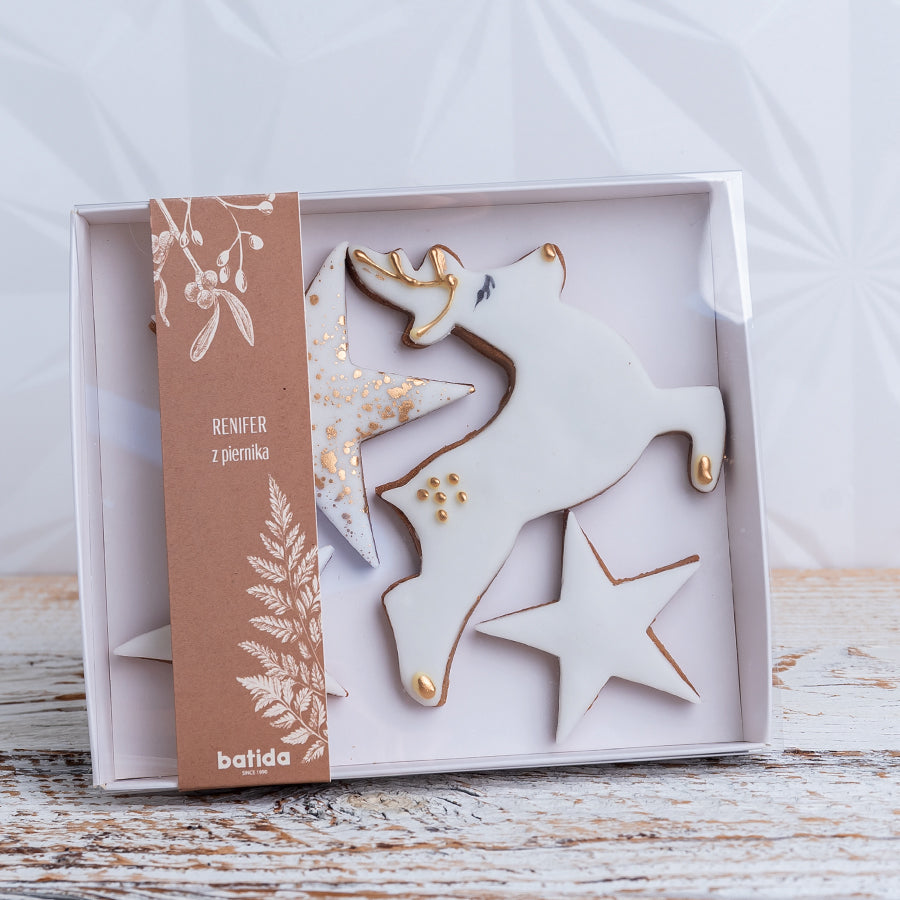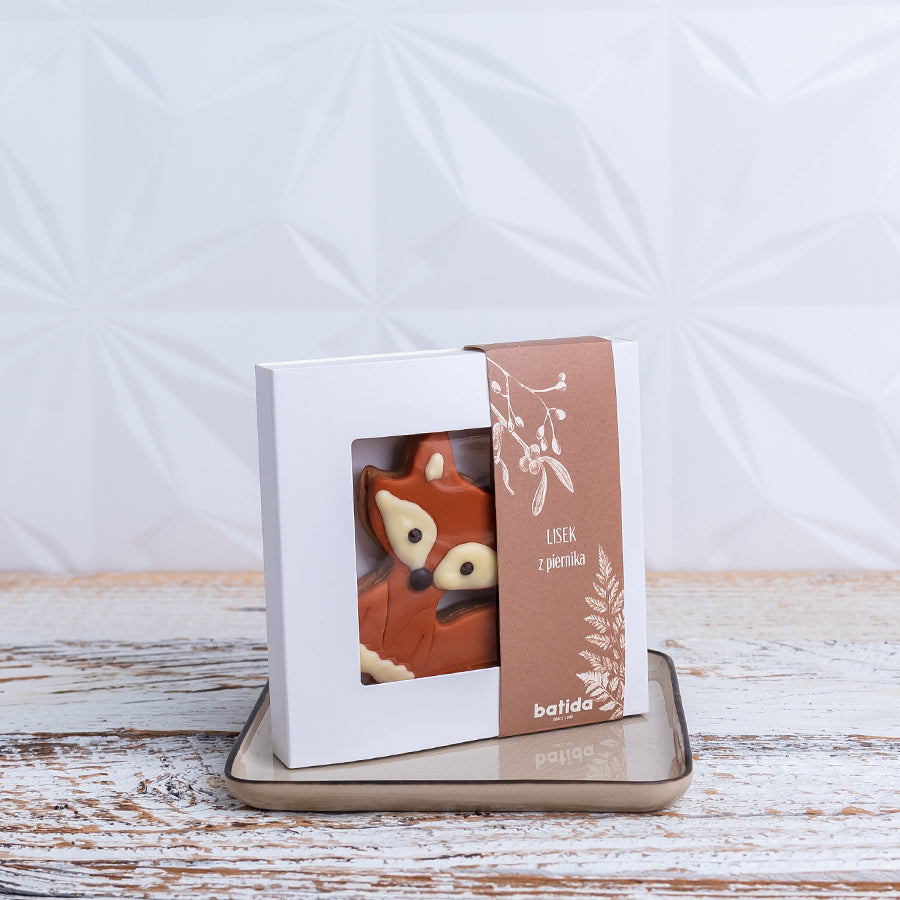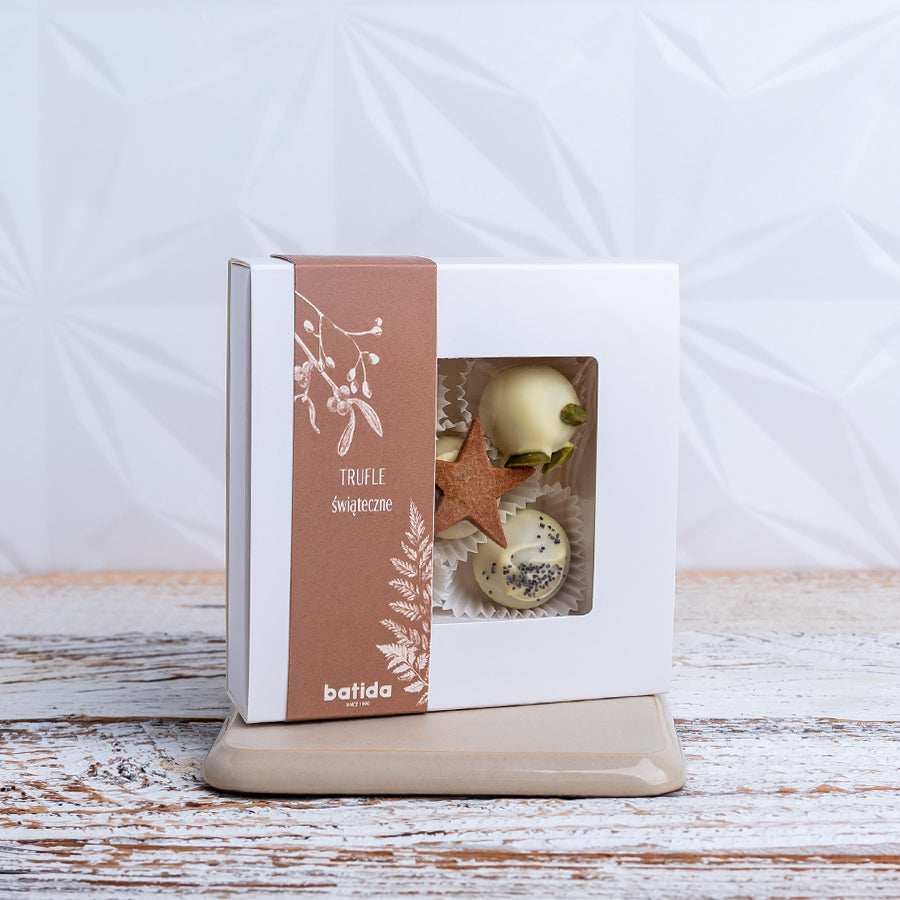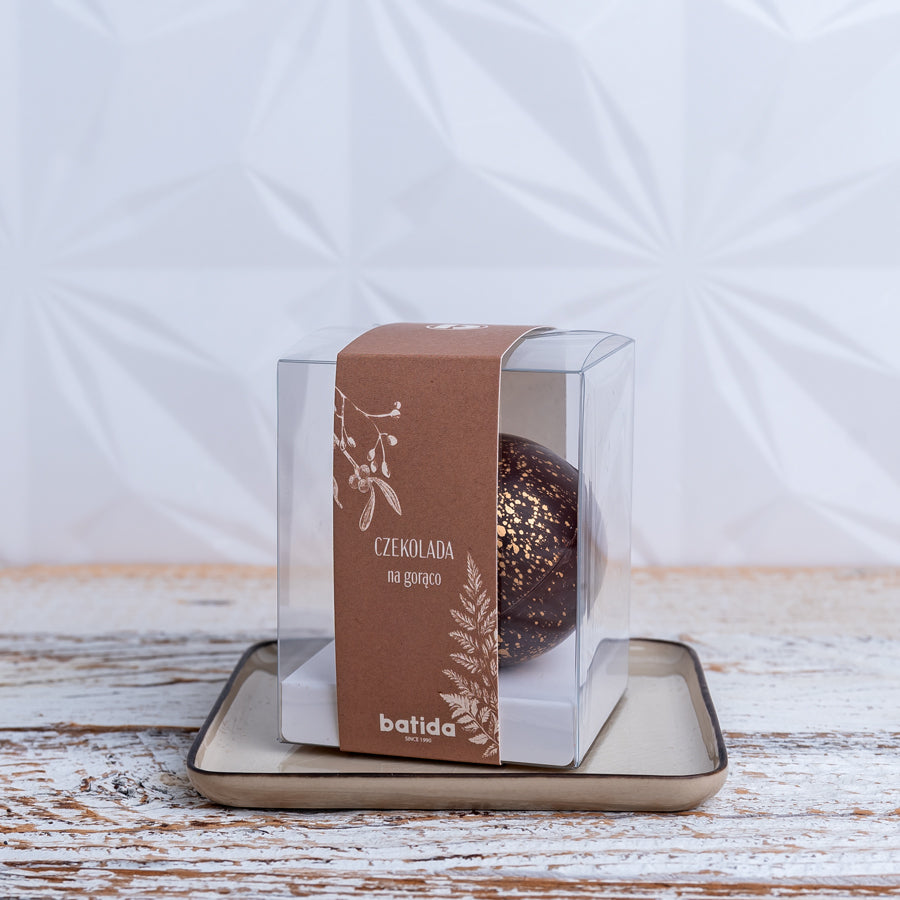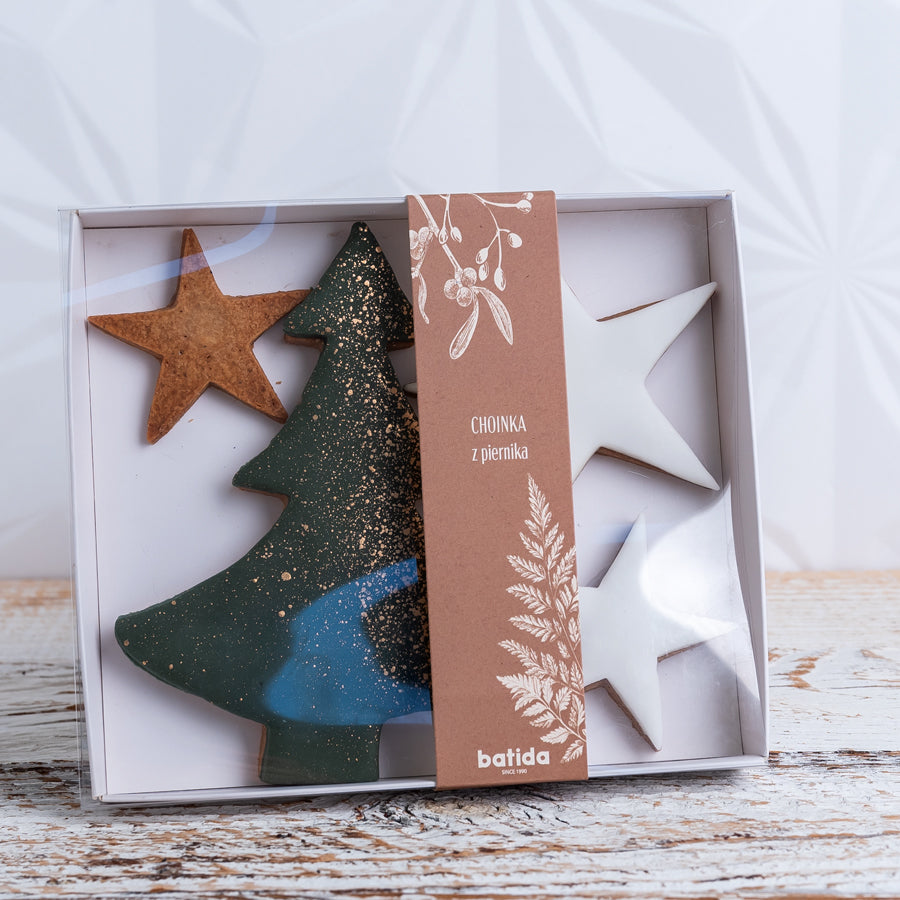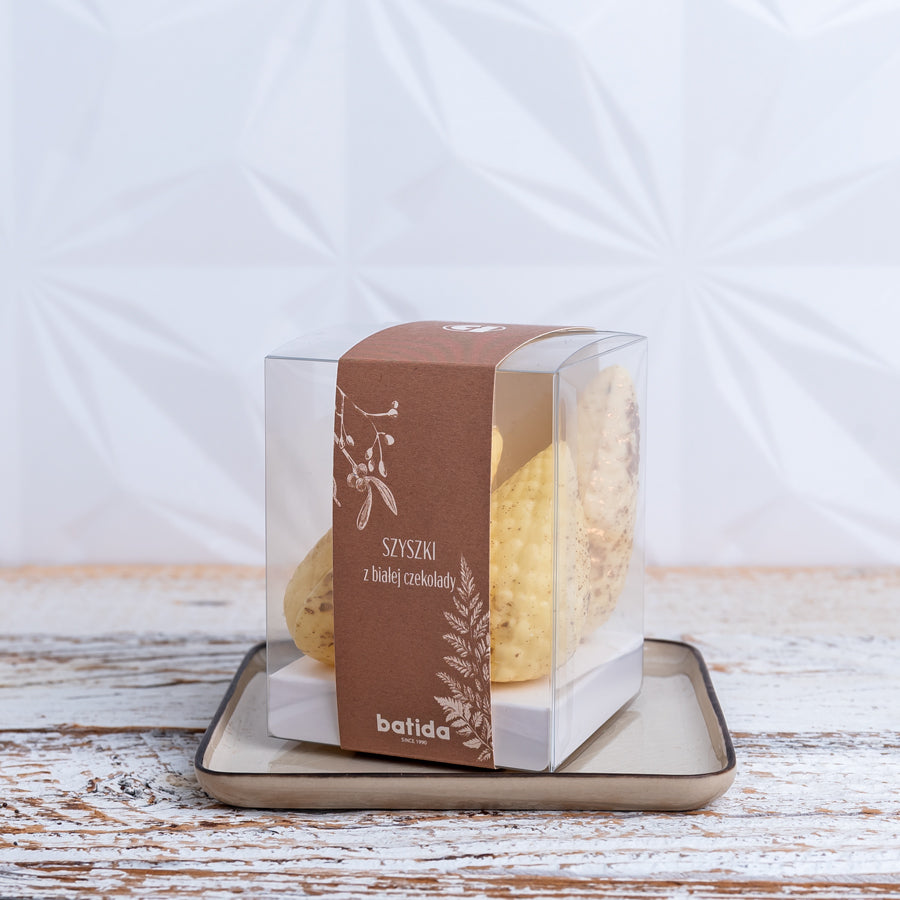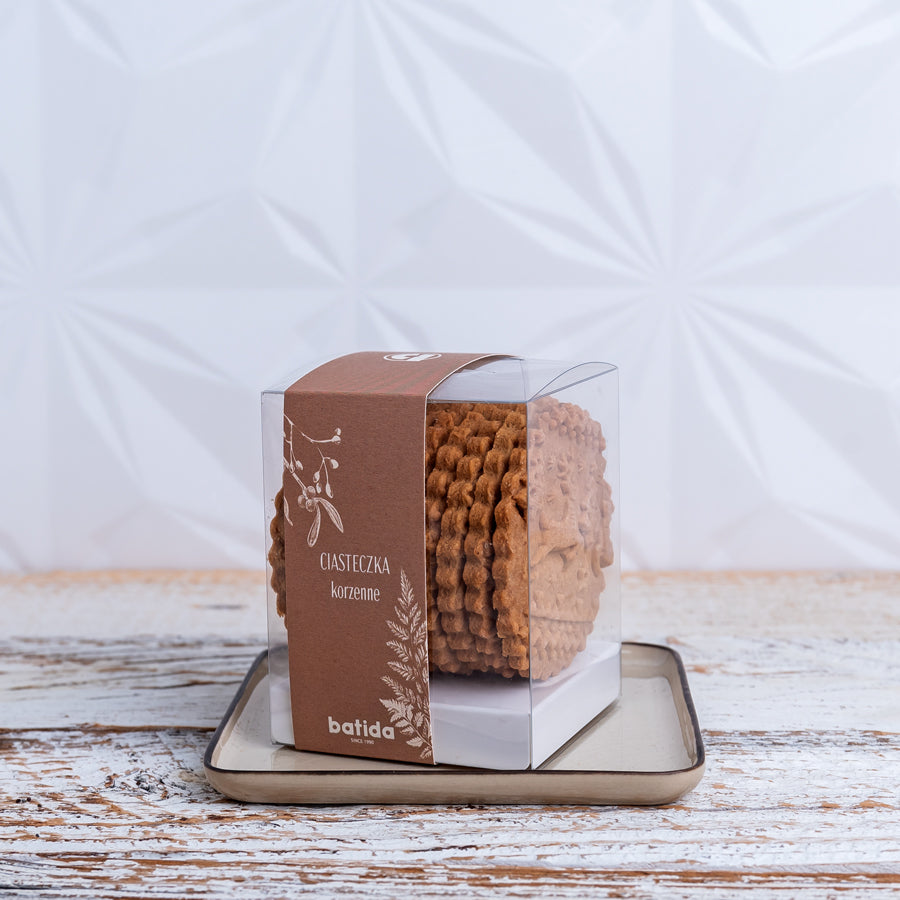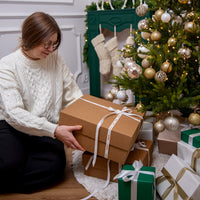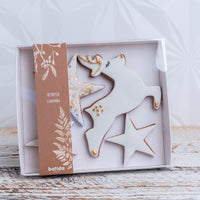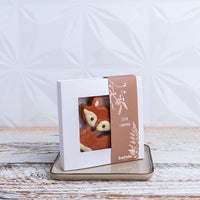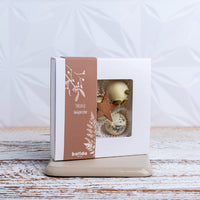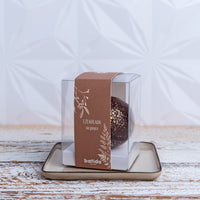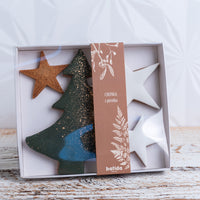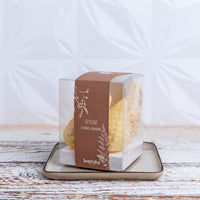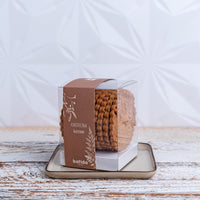 Dedicated to real gourmets of holiday delicacies. Filled with the richness of handmade sweets, presented in an eco corrugated cardboard, parchment and hay, complemented by an elegant ribbon. A great proposition for a family or close friends.
Gingerbread reindeer 1 set
Gingerbread fox 1 piece
Christmas truffles 5 pieces
Hot chocolate 1 piece
Gingerbread Christmas tree 1 set
White chocolate cones 4 pieces
Root cookies 1 set
Additional information:
Packaging: parchment, hay
Products: Each product has its own dedicated packaging and a festive Banderola.

Order with implementation from December 1 to 24.