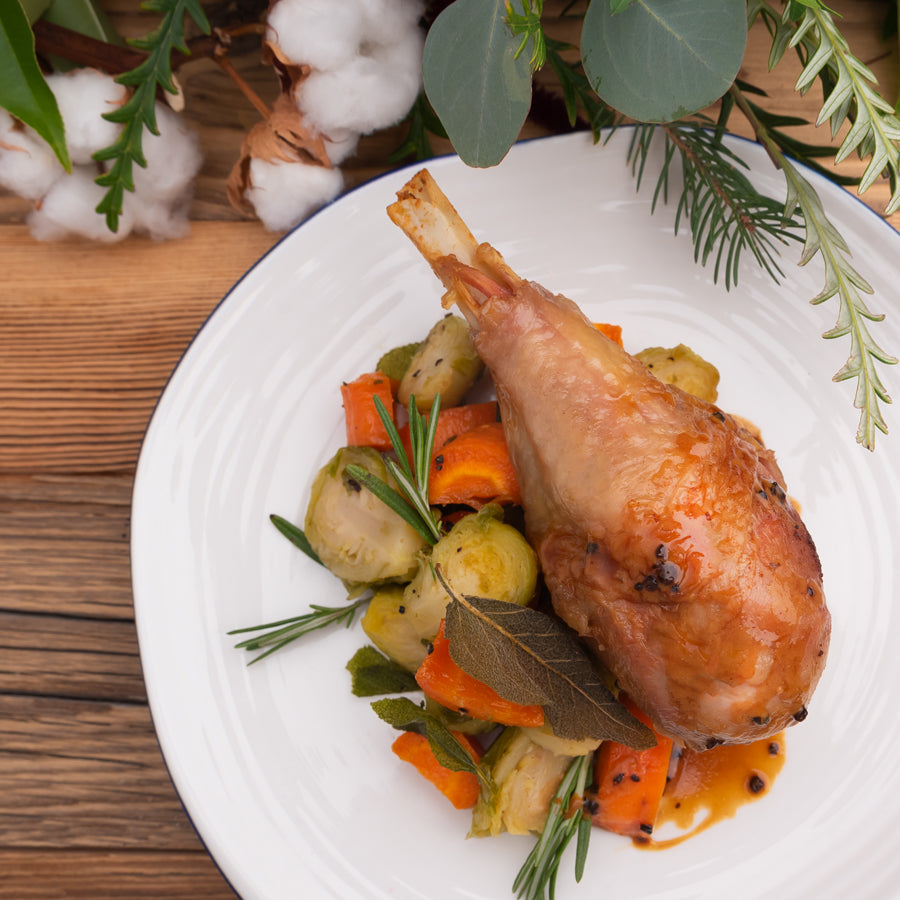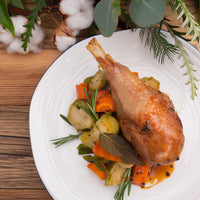 CONFIT turkey thigh with vegetables
CONFIT turkey thigh in white wine is a real feast for the palate. Juicy turkey meat, gently inspired with the addition of white wine and a rich mixture of herbs and spices, such as cinnamon, rosemary, thyme and sage, becomes extremely soft and full of taste.
On the plate he is accompanied by crunchy green beans, velvet potatoes, sweet sugar peas and gently baked romanesco. The whole creates a harmonious combination of flavors and textures that will delight every lover of a sophisticated kitchen.
Additional information:
Packaging: aluminum form and cardboard with lid
Weight: 1100g | A portion for two people

ATTENTION. Deliveries on December 22 and 23. December 24 Personal acceptance in Batida premises.