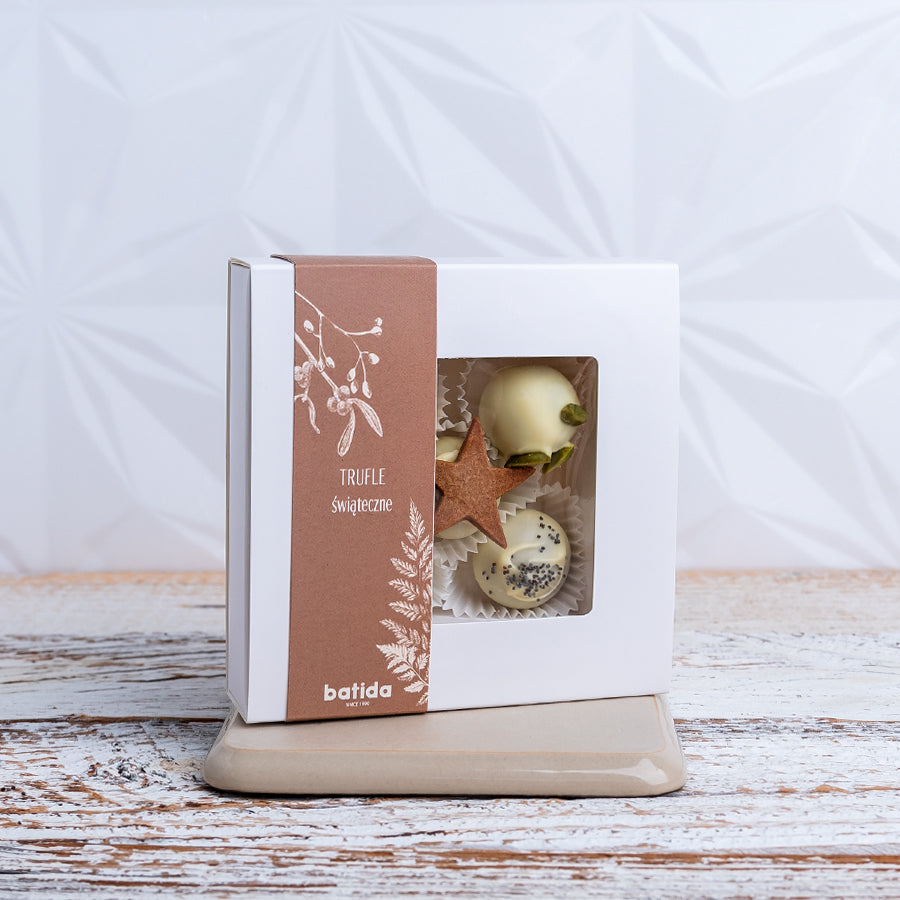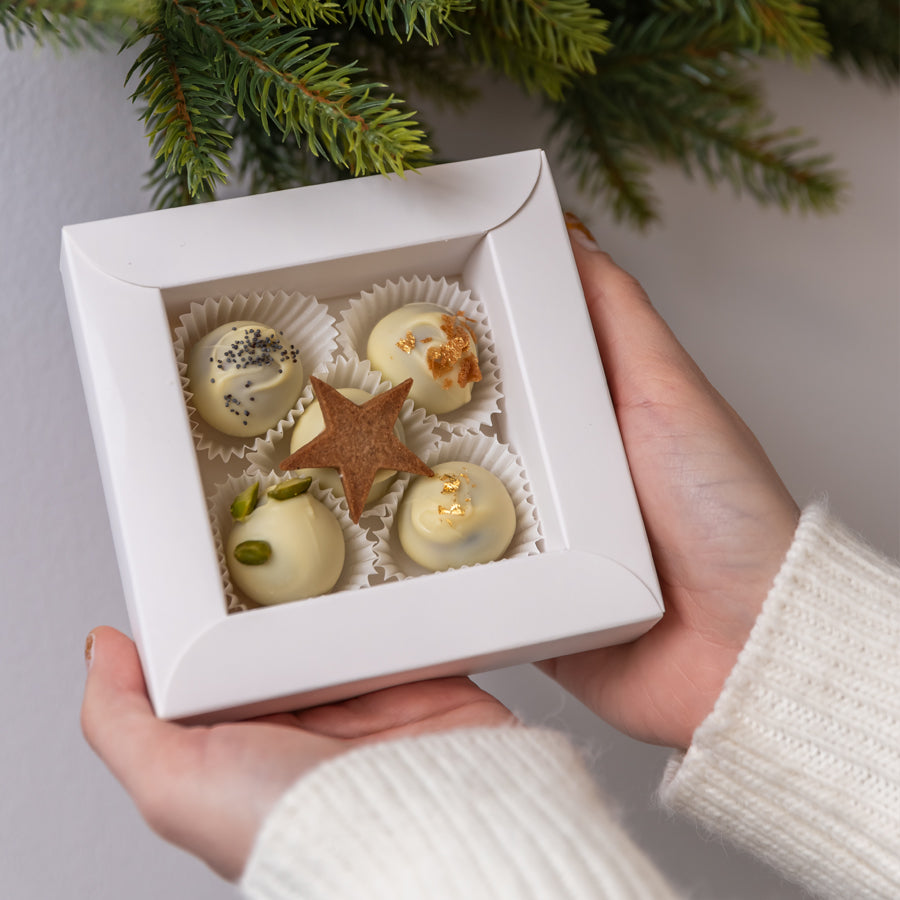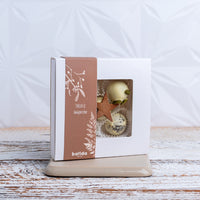 We present you our unique set of five truffles in white chocolate, which impresses with the richness of Christmas flavors.
Each truffle hides a different filling, creating a taste composition ideal for festive moments. Discover the sweet taste of cinnamon, sensual depth of gingerbread, a refreshing flavor of pistachios, a deep caramel aroma and a noble accent of whiskey.
Perfect as a dessert after a Christmas dinner, for afternoon coffee or as a surprise for guests. It is also a great idea for an elegant Christmas gift for loved ones and friends.
Additional information:
Packaging: dedicated transparent box and Banderola
Weight: 5 pieces

Order with implementation from December 1 to 24.
gluten
hazelnuts
peanuts
sesame
eggs
milk
Personal pickup in stationary boutiques:

Warsaw: Hala Koszyki, Królewska 2, Przy Lasku 2,
Plac Vogla
Konstancin-Jeziorna: Stara Papiernia

Delivery by a refrigerated car:

Cost: PLN 48.00-Warsaw districts: Śródmieście, Żoliborz, Wola, Targówek, Praga-Południe, Praga-Północ, Ochota, Mokotów, Włochy, Wilanów, Wawer, Ursynów, Ursus, Rembertów, Bielany, Białołęka, Bemowo,

Cost: PLN 48.00-municipalities neighboring Warsaw: Piaseczno, Konstancin-Jeziorna, Józefosław, Łomianki

Cost: PLN 60.00 - municipalities adjacent to Warsaw: Izabelin, Piastów, Ożarów Mazowiecki, Nadarzyn, Pruszków, Józefów, Marki, Jabłonna, Czosnów, Raszyn, Stare Babice (Babice Nowe), Izabelin,

Cost: PLN 60.00 - municipalities neighboring Warsaw: Wiązowna, Otwock, Kobyłka, Zielonka, Wieliszew, Izabelin, Legionowo, Halinów