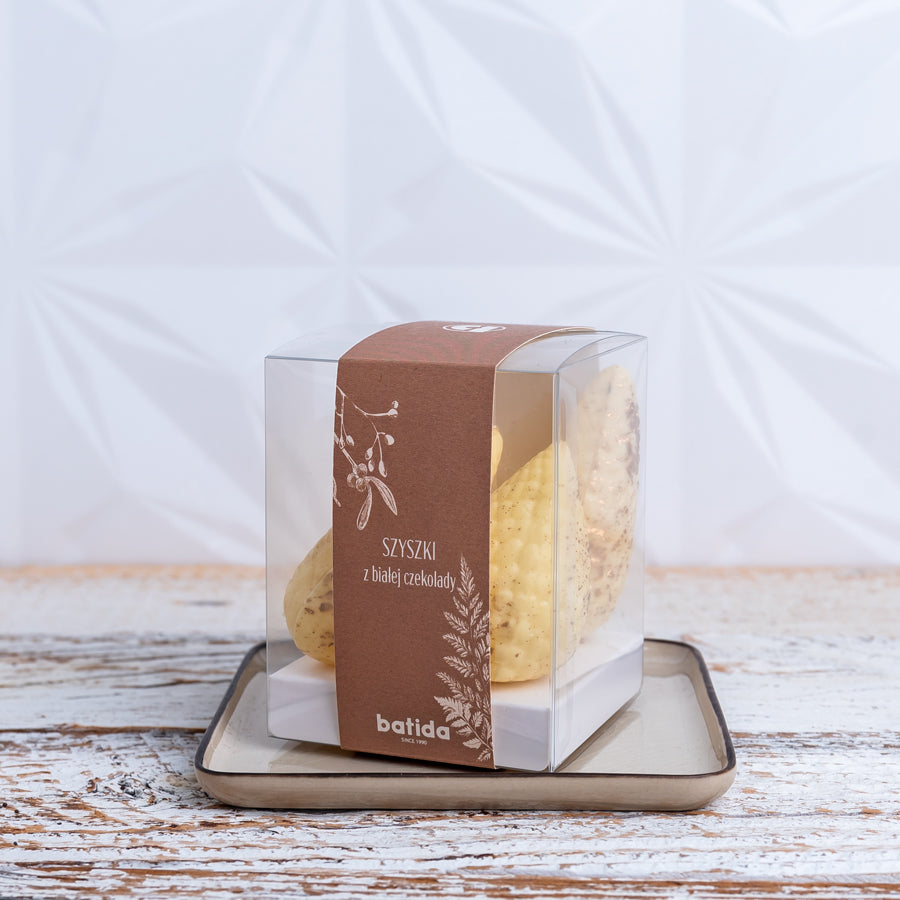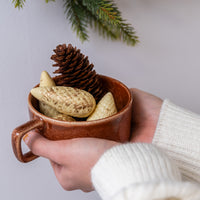 Immerse yourself in a festive atmosphere with our set of white chocolate cones that attract attention with their shiny, edible gold.
Although they are empty inside, their unique design and the perfect taste of white chocolate will make them a real decoration of your holiday table. Ideal as a dessert decoration or a unique element of the Christmas table cover. It is also a great idea for an elegant Christmas gift for loved ones and friends.
Additional information:
Packaging: dedicated transparent box and Banderola
Weight: 4 pieces
Packaging size: 75x75x95
Order with implementation from December 1 to 24.