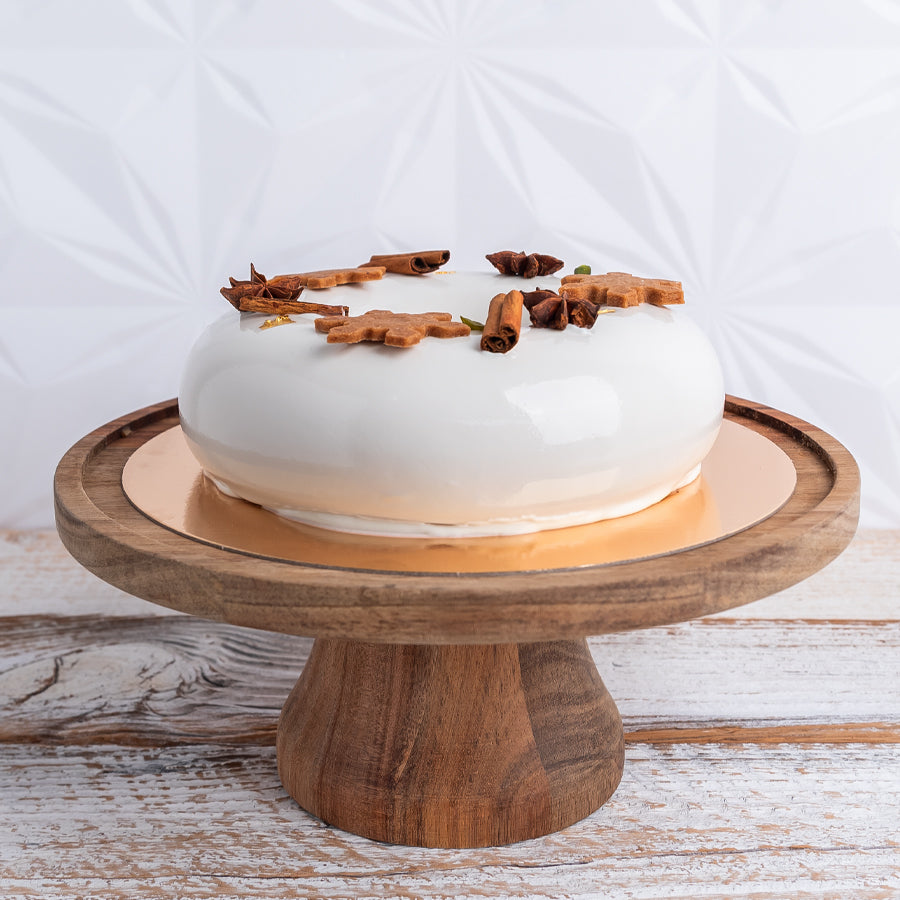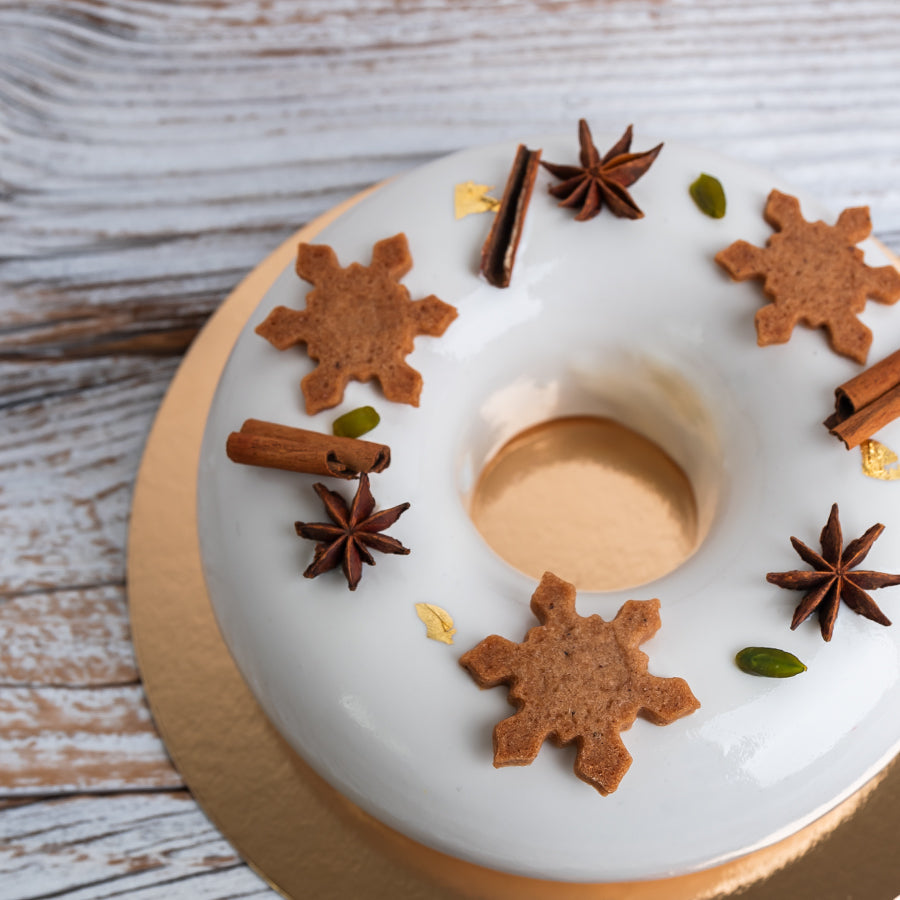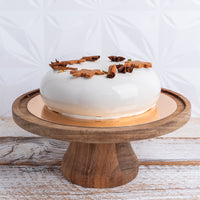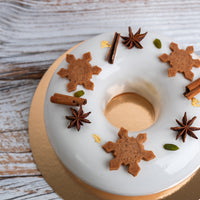 Get ready for real holiday elation with our Christmas wreath, which perfectly fits into the atmosphere of magical moments of December evenings.
A delicate vanilla sponge cake is the base for this unique Christmas cake, while being a ground for caramel mousse, which melts in the mouth, bringing real euphoria for a while. The orange-sex jam adds fruity freshness, creating a perfect contrast for the crunchy gingerbread-nut layer.
But this is not the end of our taste surprises! The whole is wrapped in a white coating, which adds a Christmas cake elegance and delicacy. Decoration in the form of spicy cookies, aromatic anise, warm cinnamon, crunchy pistachios and edible gold glow makes the Christmas wreath not only tasty, but also a beautifully presenting addition to the festive table.
Additional information:
Packaging: dedicated cardboard box
Number of portions: dough dedicated to 6-8 people
Order with implementation from 15 to 24 December.
gluten
hazelnuts
soy
sesame
peanuts
eggs
milk
Personal pickup in stationary boutiques:

Warsaw: Hala Koszyki, Królewska 2, Przy Lasku 2,
Plac Vogla
Konstancin-Jeziorna: Stara Papiernia

Delivery by a refrigerated car:

Cost: PLN 48.00-Warsaw districts: Śródmieście, Żoliborz, Wola, Targówek, Praga-Południe, Praga-Północ, Ochota, Mokotów, Włochy, Wilanów, Wawer, Ursynów, Ursus, Rembertów, Bielany, Białołęka, Bemowo,

Cost: PLN 48.00-municipalities neighboring Warsaw: Piaseczno, Konstancin-Jeziorna, Józefosław, Łomianki

Cost: PLN 60.00 - municipalities adjacent to Warsaw: Izabelin, Piastów, Ożarów Mazowiecki, Nadarzyn, Pruszków, Józefów, Marki, Jabłonna, Czosnów, Raszyn, Stare Babice (Babice Nowe), Izabelin,

Cost: PLN 60.00 - municipalities neighboring Warsaw: Wiązowna, Otwock, Kobyłka, Zielonka, Wieliszew, Izabelin, Legionowo, Halinów