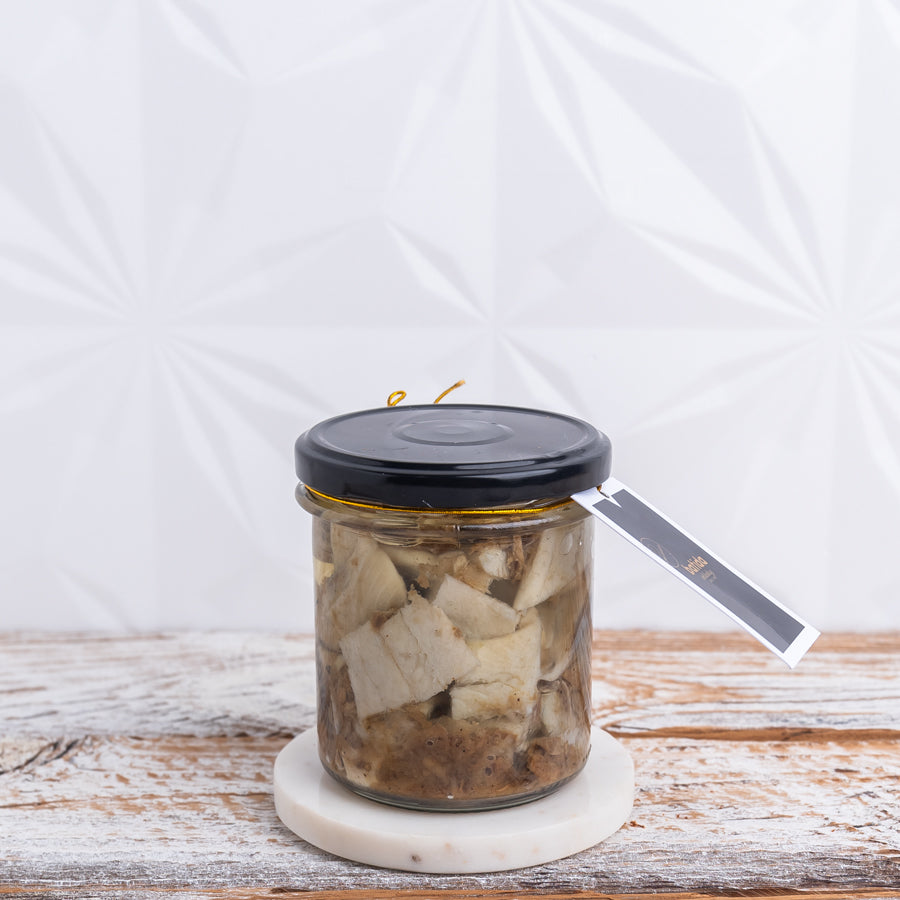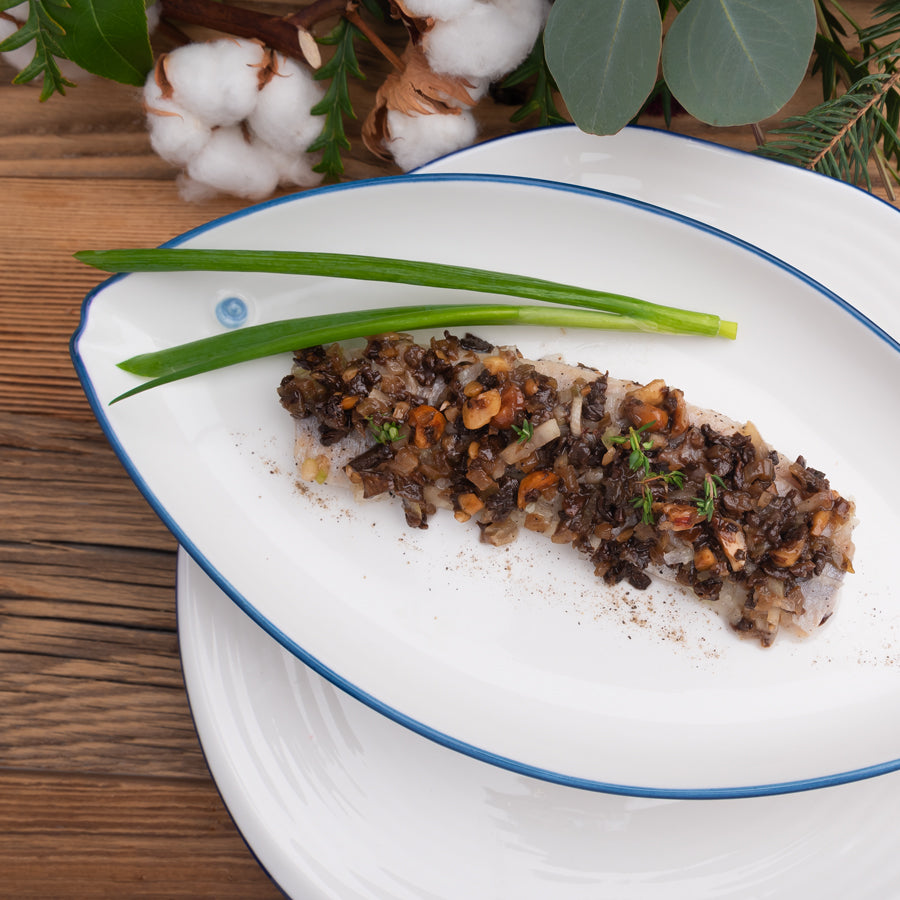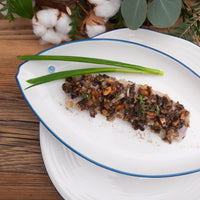 Follow with a pot and nuts
The original, modern composition, which hosted the tables of our guests three years in a row. The combination of herring with a pot, honey and hazelnut delighted the palate, so we could not not return to this list of flavors once again.
Herring with mushrooms and hazelnut is a unique combination of traditional ingredients in a new, festive installment. Soft herring fillets in the company of aromatic dried mushrooms and crunchy hazelnuts create an exquisite taste. The whole is subtly emphasized by the sweetness of honey and the sharp accent of black pepper. It is a dish that will certainly surprise and delight your guests on the holiday table.
Additional information:
Packaging: glass jar
weight: 300ml
ATTENTION. Deliveries on December 22 and 23. December 24 Personal acceptance in Batida premises.
celery
gluten
fish
soy
sesame
Personal pickup in stationary boutiques:

Warsaw: Hala Koszyki, Królewska 2, Przy Lasku 2,
Plac Vogla
Konstancin-Jeziorna: Stara Papiernia

Delivery by a refrigerated car:

Cost: PLN 48.00-Warsaw districts: Śródmieście, Żoliborz, Wola, Targówek, Praga-Południe, Praga-Północ, Ochota, Mokotów, Włochy, Wilanów, Wawer, Ursynów, Ursus, Rembertów, Bielany, Białołęka, Bemowo,

Cost: PLN 48.00-municipalities neighboring Warsaw: Piaseczno, Konstancin-Jeziorna, Józefosław, Łomianki

Cost: PLN 60.00 - municipalities adjacent to Warsaw: Izabelin, Piastów, Ożarów Mazowiecki, Nadarzyn, Pruszków, Józefów, Marki, Jabłonna, Czosnów, Raszyn, Stare Babice (Babice Nowe), Izabelin,

Cost: PLN 60.00 - municipalities neighboring Warsaw: Wiązowna, Otwock, Kobyłka, Zielonka, Wieliszew, Izabelin, Legionowo, Halinów