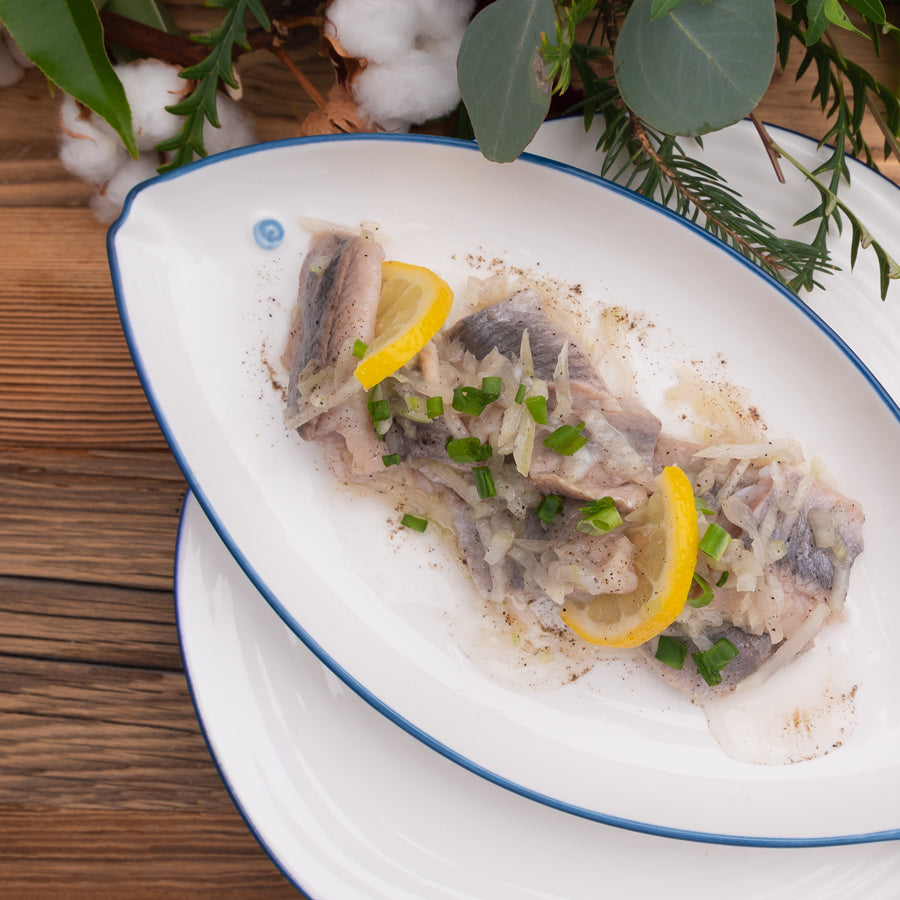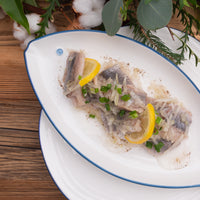 Traditional herring with onions is the quintessence of Polish Christmas Eve flavors. Juicy herring fillets are marinated in rapeseed oil with the addition of white onion, whose sweetness contrasts perfectly with the brine of fish.
Pepper, bay leaf and allspice add a characteristic aroma, while lemon introduces a light, refreshing accent. It is a dish that always reminds you of tradition and home warm holidays.

Additional information:
Packaging: glass jar
weight: 300ml 

ATTENTION. Deliveries on December 22 and 23. December 24 Personal acceptance in Batida premises.

gluten
fish
sesame
peanuts
soy
Personal pickup in stationary boutiques:

Warsaw: Hala Koszyki, Królewska 2, Przy Lasku 2,
Plac Vogla
Konstancin-Jeziorna: Stara Papiernia

Delivery by a refrigerated car:

Cost: PLN 48.00-Warsaw districts: Śródmieście, Żoliborz, Wola, Targówek, Praga-Południe, Praga-Północ, Ochota, Mokotów, Włochy, Wilanów, Wawer, Ursynów, Ursus, Rembertów, Bielany, Białołęka, Bemowo,

Cost: PLN 48.00-municipalities neighboring Warsaw: Piaseczno, Konstancin-Jeziorna, Józefosław, Łomianki

Cost: PLN 60.00 - municipalities adjacent to Warsaw: Izabelin, Piastów, Ożarów Mazowiecki, Nadarzyn, Pruszków, Józefów, Marki, Jabłonna, Czosnów, Raszyn, Stare Babice (Babice Nowe), Izabelin,

Cost: PLN 60.00 - municipalities neighboring Warsaw: Wiązowna, Otwock, Kobyłka, Zielonka, Wieliszew, Izabelin, Legionowo, Halinów