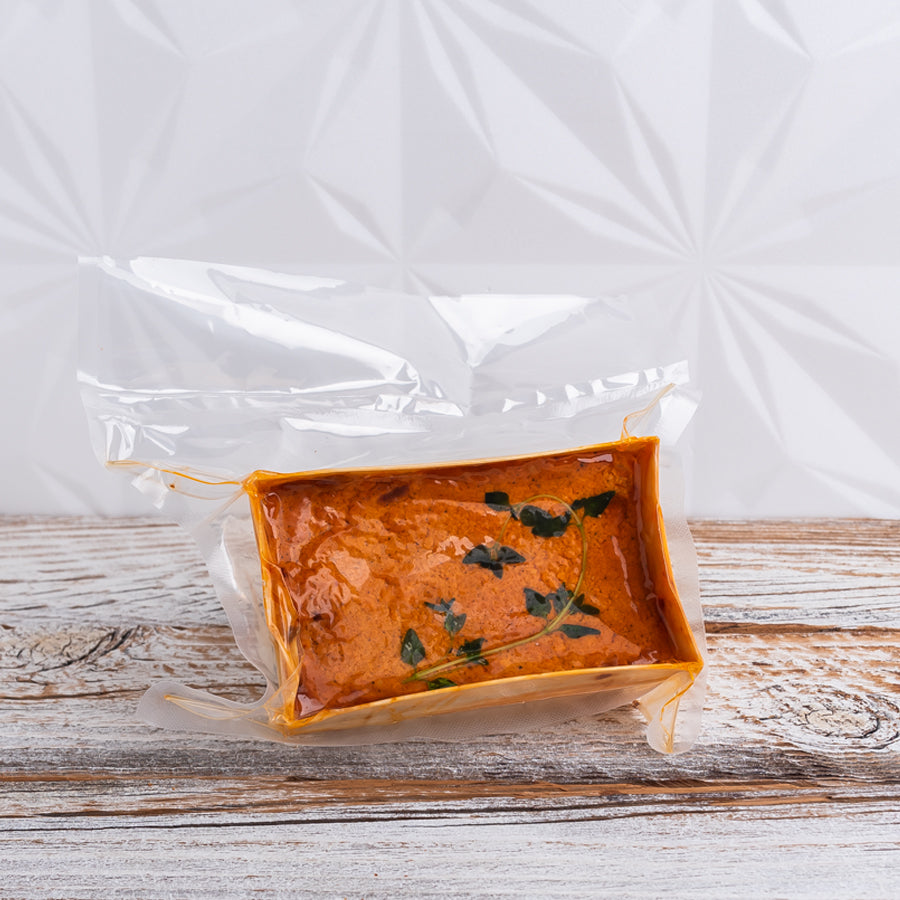 Vege Pate for the Christmas Eve collection? Here you go! The combination of red lentils, carrots, zucchini, cranberry and cinnamon gives expressive, rich in taste, compact and moist pate. You can easily spread it on bread or cut it on a plate as an appetizer.
Aromatic and delicious, no other additions are not needed to it.

Additional information:
Packaging: vacuum packed
weight: 350g

ATTENTION. Deliveries on December 22 and 23. December 24 Personal acceptance in Batida premises.

gluten
celery
soy
sesame
eggs
Personal pickup in stationary boutiques:

Warsaw: Hala Koszyki, Królewska 2, Przy Lasku 2,
Plac Vogla
Konstancin-Jeziorna: Stara Papiernia

Delivery by a refrigerated car:

Cost: PLN 48.00-Warsaw districts: Śródmieście, Żoliborz, Wola, Targówek, Praga-Południe, Praga-Północ, Ochota, Mokotów, Włochy, Wilanów, Wawer, Ursynów, Ursus, Rembertów, Bielany, Białołęka, Bemowo,

Cost: PLN 48.00-municipalities neighboring Warsaw: Piaseczno, Konstancin-Jeziorna, Józefosław, Łomianki

Cost: PLN 60.00 - municipalities adjacent to Warsaw: Izabelin, Piastów, Ożarów Mazowiecki, Nadarzyn, Pruszków, Józefów, Marki, Jabłonna, Czosnów, Raszyn, Stare Babice (Babice Nowe), Izabelin,

Cost: PLN 60.00 - municipalities neighboring Warsaw: Wiązowna, Otwock, Kobyłka, Zielonka, Wieliszew, Izabelin, Legionowo, Halinów