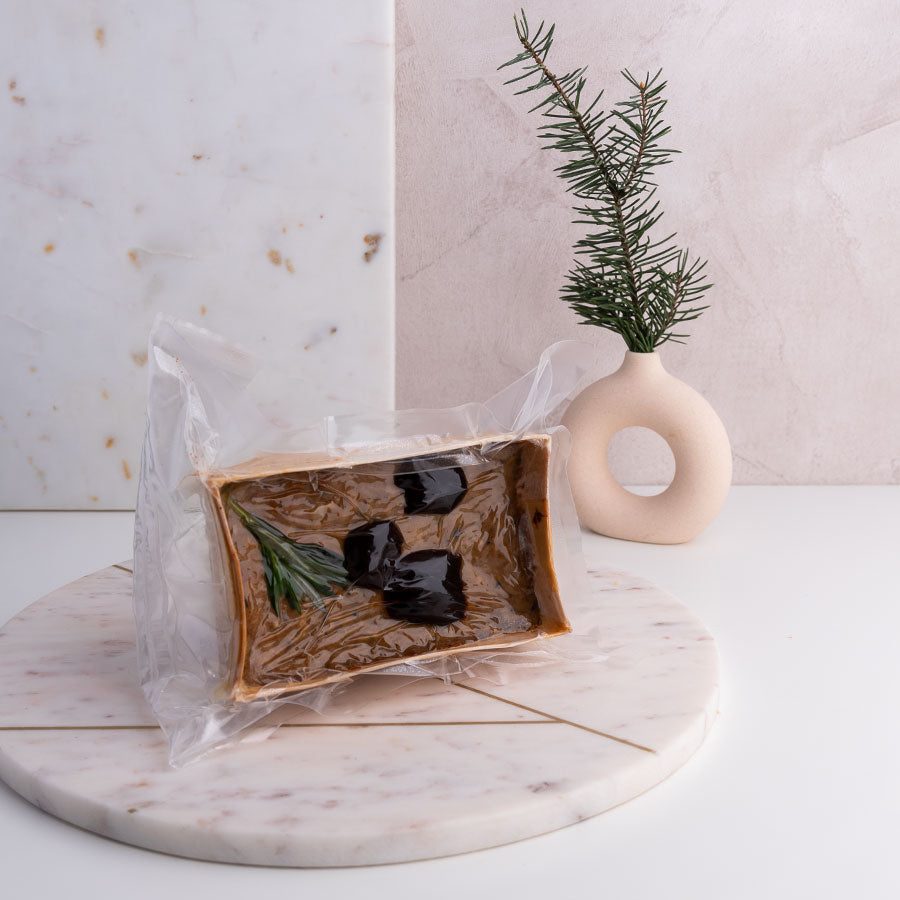 Pate with plum is an exquisite delicacy that will work great on the holiday table. The delicate, soft consistency of the pate combined with the deep taste of smoked plums creates an unforgettable culinary experience.
The addition of root vegetables, onions and aromatic spices such as nutmeg and herbal pepper emphasizes the richness of flavors.

Additional information:
Packaging: vacuum packed
weight: 350g

ATTENTION. Deliveries on December 22 and 23. December 24 Personal acceptance in Batida premises.