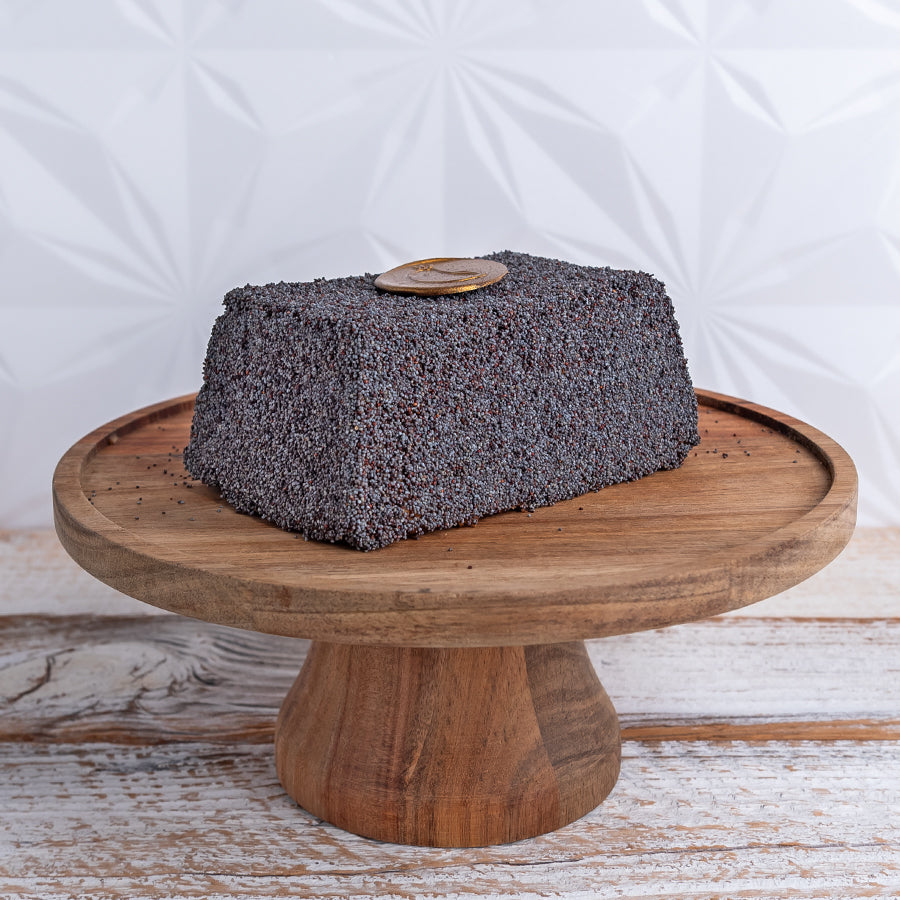 For everyone who appreciates tradition, but at the same time they want to take care of our planet and choose more aware culinary variants, we present vegan poppy seed cake in a Japanese style.
This unique delicacy combines the richness of traditional Polish flavors with a modern approach to baking. You will not find here the bottom - this is a pure essence of poppy seed cake, but in a slightly different vegan installment. The heart of this cake beats thanks to the combination of poppy seeds with the addition of bananas, which give it sweets, coconut flakes, ground almonds, sweet raisins, sour cranberries, deep dark chocolate and a delicate accent of amaretto liqueur.
This is a real masterpiece that will allow you to celebrate Christmas moments without giving up a vegan lifestyle.
Additional information:
Packaging: dedicated cardboard box
Number of portions: cake recommended for 6-8 portions
Order with implementation from 15 to 24 December.
gluten
hazelnuts
soy
peanuts
sesame
eggs
milk
Personal pickup in stationary boutiques:

Warsaw: Hala Koszyki, Królewska 2, Przy Lasku 2,
Plac Vogla
Konstancin-Jeziorna: Stara Papiernia

Delivery by a refrigerated car:

Cost: PLN 48.00-Warsaw districts: Śródmieście, Żoliborz, Wola, Targówek, Praga-Południe, Praga-Północ, Ochota, Mokotów, Włochy, Wilanów, Wawer, Ursynów, Ursus, Rembertów, Bielany, Białołęka, Bemowo,

Cost: PLN 48.00-municipalities neighboring Warsaw: Piaseczno, Konstancin-Jeziorna, Józefosław, Łomianki

Cost: PLN 60.00 - municipalities adjacent to Warsaw: Izabelin, Piastów, Ożarów Mazowiecki, Nadarzyn, Pruszków, Józefów, Marki, Jabłonna, Czosnów, Raszyn, Stare Babice (Babice Nowe), Izabelin,

Cost: PLN 60.00 - municipalities neighboring Warsaw: Wiązowna, Otwock, Kobyłka, Zielonka, Wieliszew, Izabelin, Legionowo, Halinów