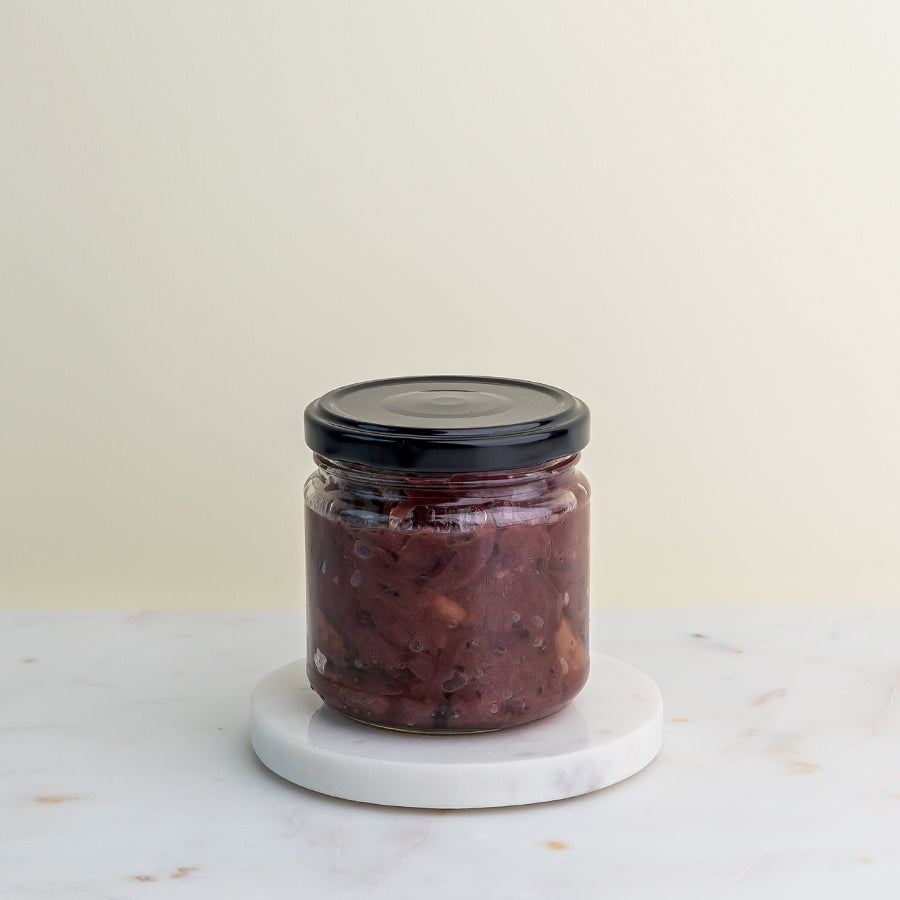 Red onion jam is a unique addition to many dishes. Prepared on the basis of fresh red onion, gently caramelized in butter and oil. The addition of blackcurrant and its juice gives this jam a deep, fruity taste, which goes perfectly with a hint of sweet onion.
Additional information:
Packaging: glass jar
Weight: 200ml

ATTENTION. Deliveries on December 22 and 23. December 24 Personal acceptance in Batida premises.