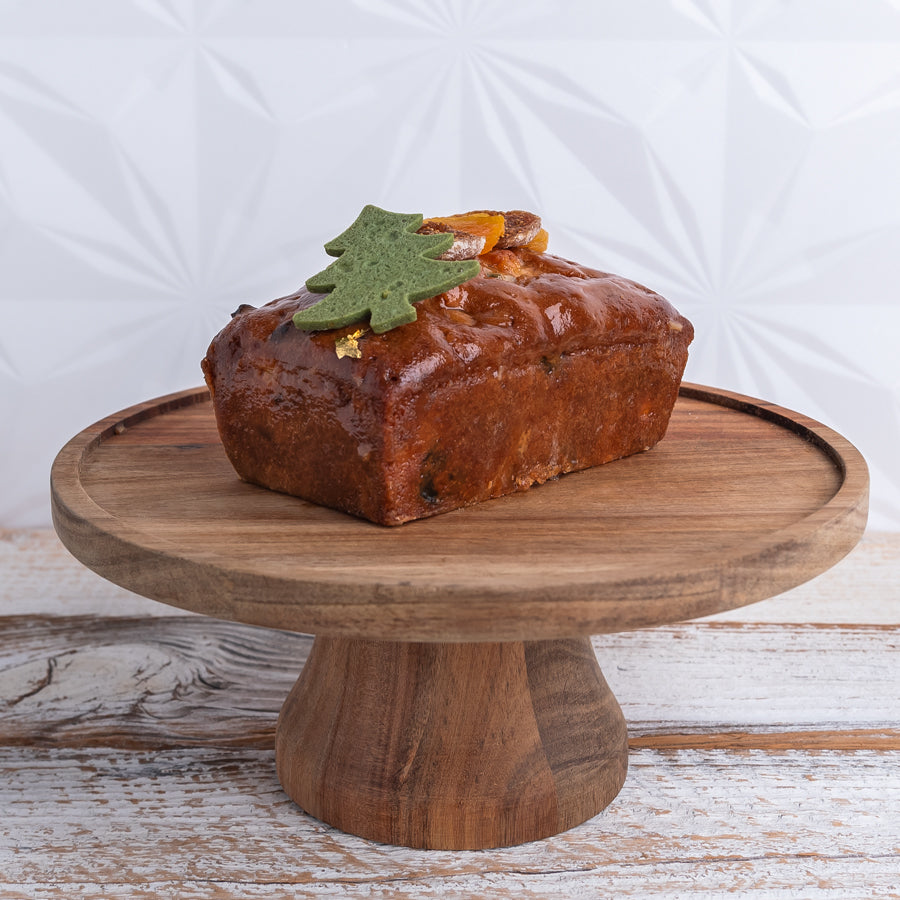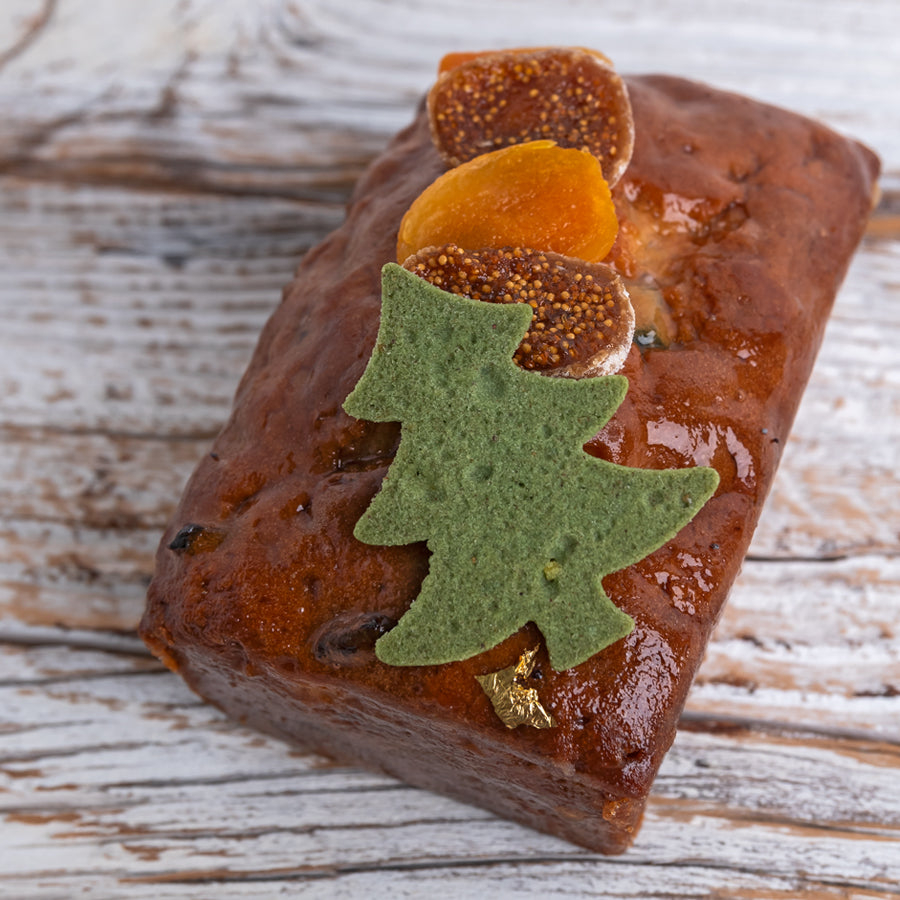 Tradition meets modernity in our exceptional dried fruit and nuts, which will take you into a festive land full of flavors.
This cake, which although has modest roots, in our interpretation becomes a real confectionery pearl. Baked in a rectangular form, it hides a wealth of dried fruit and nuts, which make every bite a unique experience.
However, this soaking with orange liqueur syrup adds depth and aroma, which envelops and warms up on cool Christmas evenings. The final accent is a decoration - a sweet fig, juicy apricot and a Christmas tree made of spicy biscuit with the addition of pistachios, which makes this fruitcake not only tasty, but also beautifully presenting on the holiday table. 
Additional information:
Packaging: dedicated cardboard box
Number of portions: cake recommended for 6-8 portions
Order with implementation from December 1 to 24.
Personal pickup in stationary boutiques:

Warsaw: Hala Koszyki, Królewska 2, Przy Lasku 2,
Plac Vogla
Konstancin-Jeziorna: Stara Papiernia

Delivery by a refrigerated car:

Cost: PLN 48.00-Warsaw districts: Śródmieście, Żoliborz, Wola, Targówek, Praga-Południe, Praga-Północ, Ochota, Mokotów, Włochy, Wilanów, Wawer, Ursynów, Ursus, Rembertów, Bielany, Białołęka, Bemowo,

Cost: PLN 48.00-municipalities neighboring Warsaw: Piaseczno, Konstancin-Jeziorna, Józefosław, Łomianki

Cost: PLN 60.00 - municipalities adjacent to Warsaw: Izabelin, Piastów, Ożarów Mazowiecki, Nadarzyn, Pruszków, Józefów, Marki, Jabłonna, Czosnów, Raszyn, Stare Babice (Babice Nowe), Izabelin,

Cost: PLN 60.00 - municipalities neighboring Warsaw: Wiązowna, Otwock, Kobyłka, Zielonka, Wieliszew, Izabelin, Legionowo, Halinów