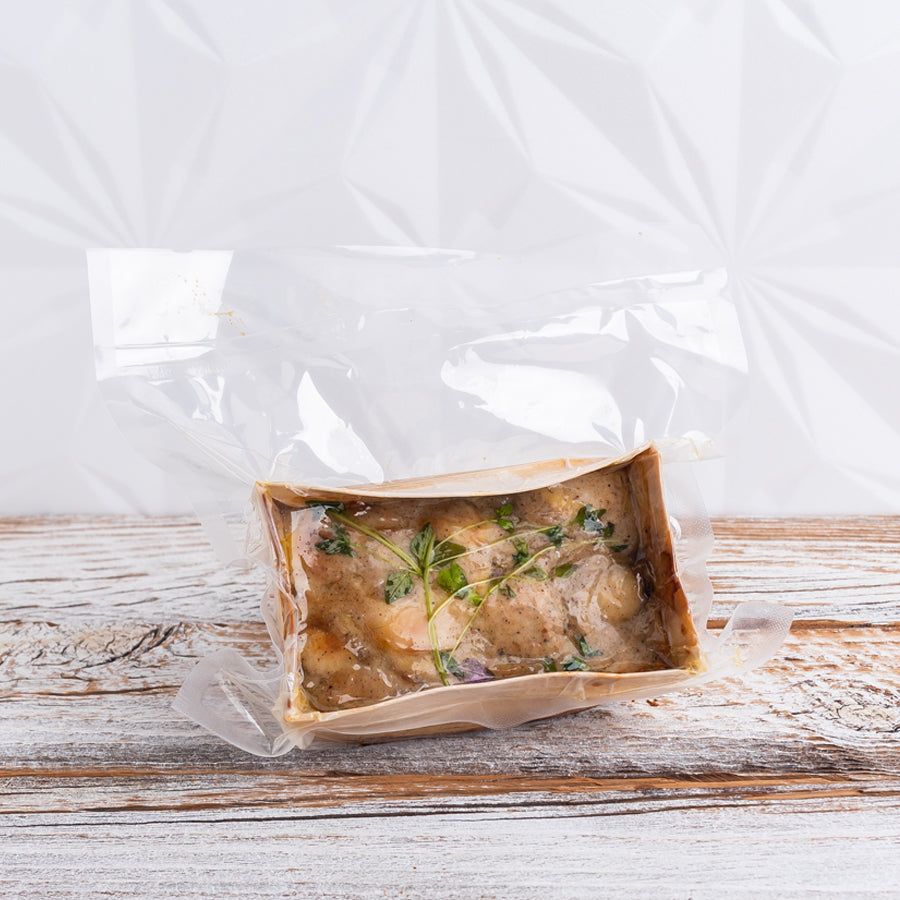 Gratin potato is a classic dish from French cuisine, perfectly matching the atmosphere of Christmas. Thinly chopped potatoes baked in cream 36% with the addition of Parmesan cheese, subtly seasoned with salt, black pepper and nutmeg, form a deep taste dish.
A golden, crunchy shell on top is the essence of Gratin. It is an excellent choice as an addition to a Christmas duck, enriching its taste and adding elegance to the holiday table.
Additional information:
Packaging: vacuum packed
weight: 400g

ATTENTION. Deliveries on December 22 and 23. December 24 Personal acceptance in Batida premises.