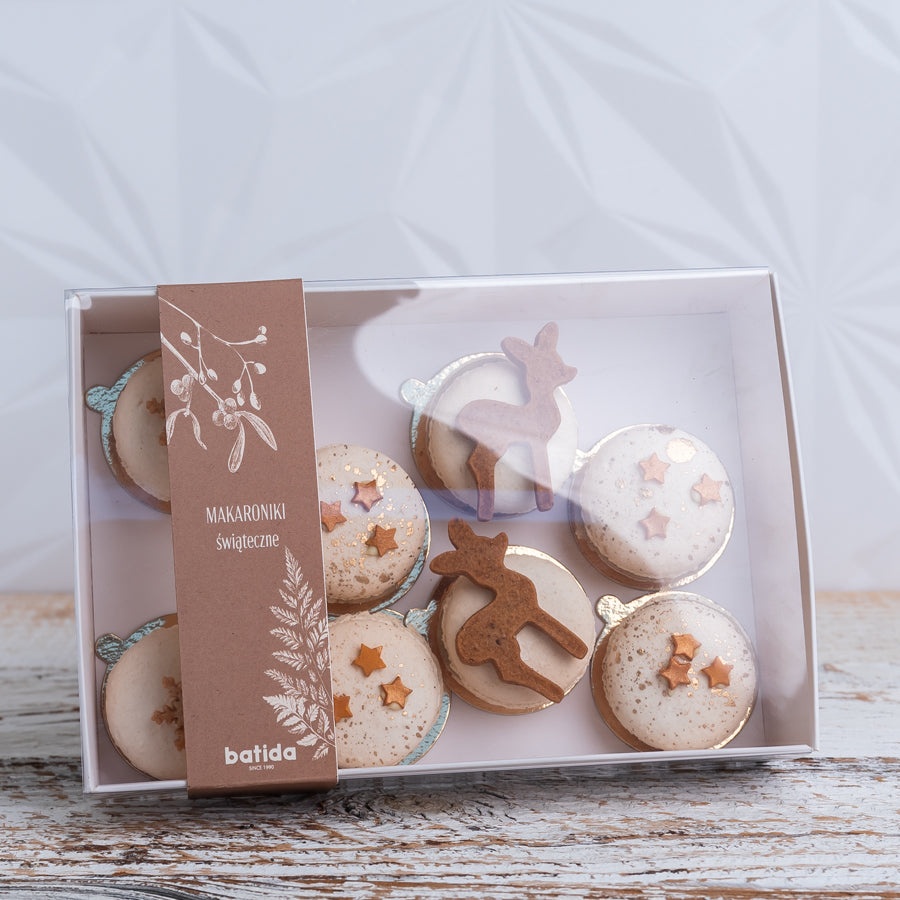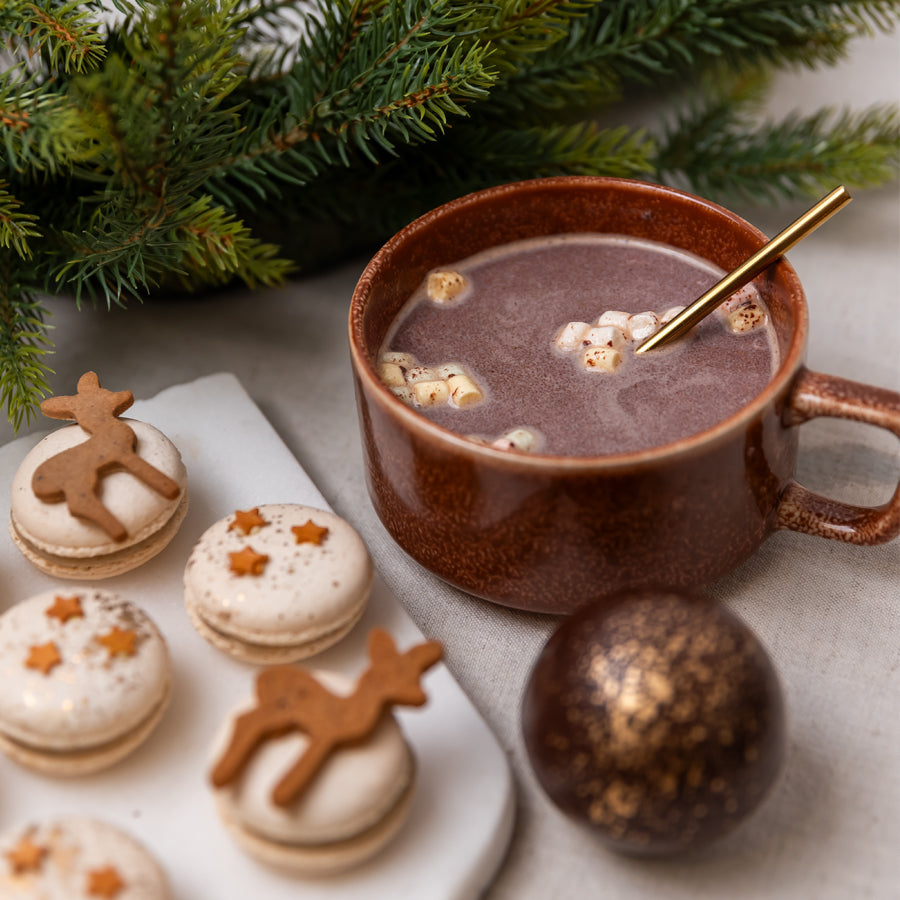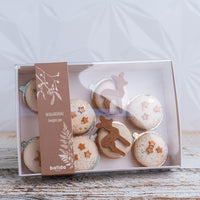 Discover the Christmas face of macaroons. Our almond cookies offer a crunchy coating and a delicate cinnamon filling, which together create a unique flavor composition.
To emphasize the festive character, each macaroon is decorated with shiny gold, spicy cookies and golden chocolate stars. Not only do they taste great, but also look great on the holiday table, adding elegance to it. It is also a great idea for an elegant gift for a loved one.
Additional information:
Packaging: dedicated transparent box and Banderola
Weight: 8 pieces
Packaging size: 197x136x45
Order with implementation from December 1 to 24.
gluten
hazelnuts
soy
sesame
peanuts
eggs
milk
Personal pickup in stationary boutiques:

Warsaw: Hala Koszyki, Królewska 2, Przy Lasku 2,
Plac Vogla
Konstancin-Jeziorna: Stara Papiernia

Delivery by a refrigerated car:

Cost: PLN 48.00-Warsaw districts: Śródmieście, Żoliborz, Wola, Targówek, Praga-Południe, Praga-Północ, Ochota, Mokotów, Włochy, Wilanów, Wawer, Ursynów, Ursus, Rembertów, Bielany, Białołęka, Bemowo,

Cost: PLN 48.00-municipalities neighboring Warsaw: Piaseczno, Konstancin-Jeziorna, Józefosław, Łomianki

Cost: PLN 60.00 - municipalities adjacent to Warsaw: Izabelin, Piastów, Ożarów Mazowiecki, Nadarzyn, Pruszków, Józefów, Marki, Jabłonna, Czosnów, Raszyn, Stare Babice (Babice Nowe), Izabelin,

Cost: PLN 60.00 - municipalities neighboring Warsaw: Wiązowna, Otwock, Kobyłka, Zielonka, Wieliszew, Izabelin, Legionowo, Halinów