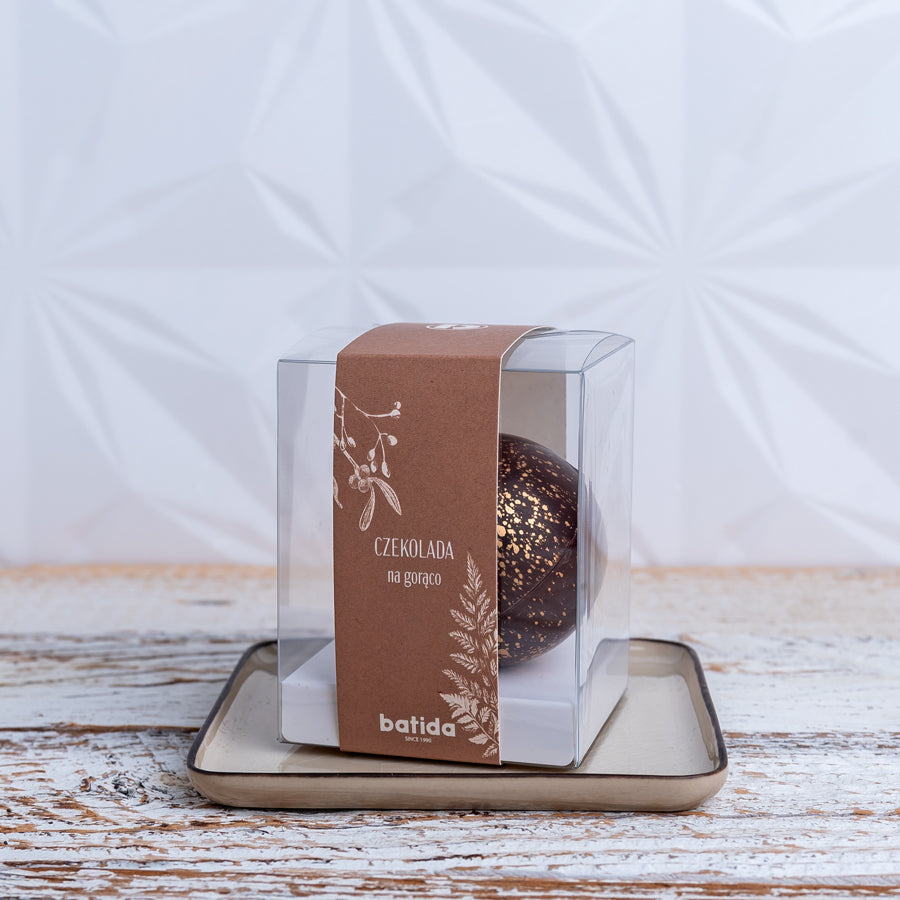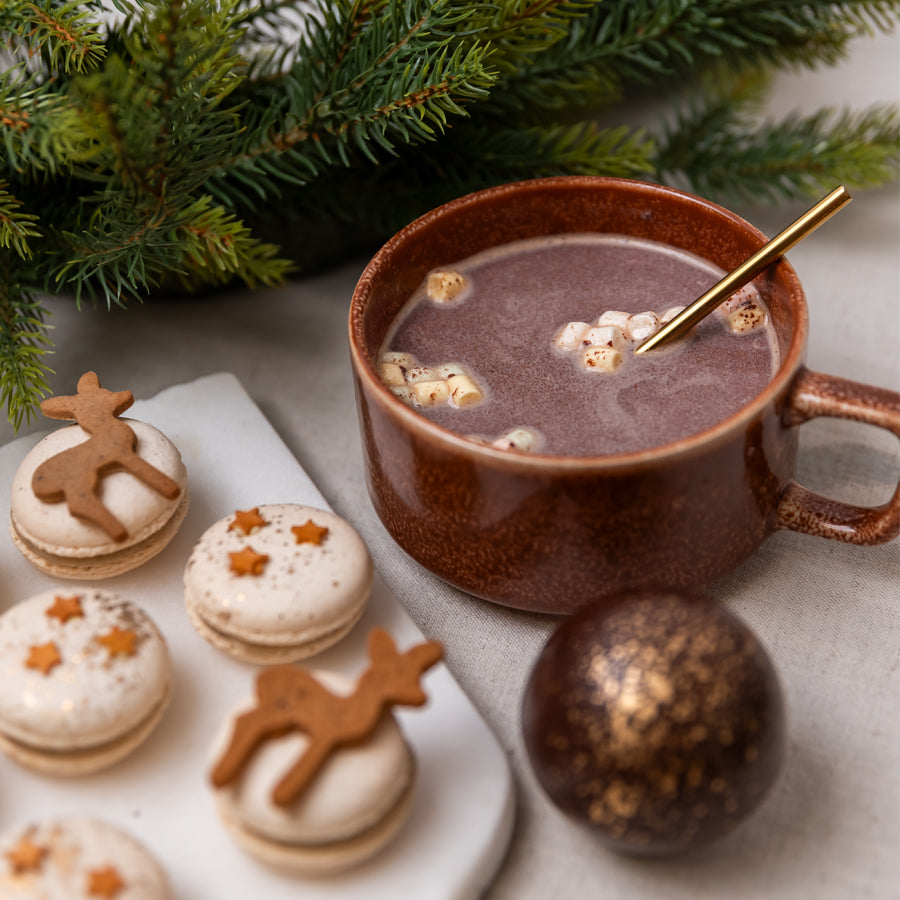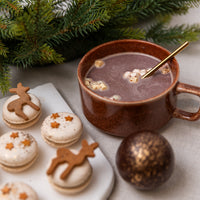 Move to the magical world of real, rich chocolate with our chocolate hot ball.
In the middle of this unique ball, the highest quality chocolate powder from Callebaut and delicate Marshmallow foams are hidden. Creating hot chocolate has never been so simple or so satisfying. Just follow four straight steps to immerse yourself in a world of velvet, full of chocolate pleasure. 

How to get chocolate in four steps?

1. Put the chocolate ball into hot milk
2. Wait for it to open
3. Stir
4. Save hot chocolate!
Perfect for chocolate lovers, it is also a great idea for an elegant Christmas gift.

Additional information:
Packaging: dedicated transparent box and Banderola
Weight: 1 piece
Packaging size: 75x75x95
Order with implementation from December 1 to 24.
gluten
soy
hazelnuts
sesame
peanuts
eggs
milk
Personal pickup in stationary boutiques:

Warsaw: Hala Koszyki, Królewska 2, Przy Lasku 2,
Plac Vogla
Konstancin-Jeziorna: Stara Papiernia

Delivery by a refrigerated car:

Cost: PLN 48.00-Warsaw districts: Śródmieście, Żoliborz, Wola, Targówek, Praga-Południe, Praga-Północ, Ochota, Mokotów, Włochy, Wilanów, Wawer, Ursynów, Ursus, Rembertów, Bielany, Białołęka, Bemowo,

Cost: PLN 48.00-municipalities neighboring Warsaw: Piaseczno, Konstancin-Jeziorna, Józefosław, Łomianki

Cost: PLN 60.00 - municipalities adjacent to Warsaw: Izabelin, Piastów, Ożarów Mazowiecki, Nadarzyn, Pruszków, Józefów, Marki, Jabłonna, Czosnów, Raszyn, Stare Babice (Babice Nowe), Izabelin,

Cost: PLN 60.00 - municipalities neighboring Warsaw: Wiązowna, Otwock, Kobyłka, Zielonka, Wieliszew, Izabelin, Legionowo, Halinów