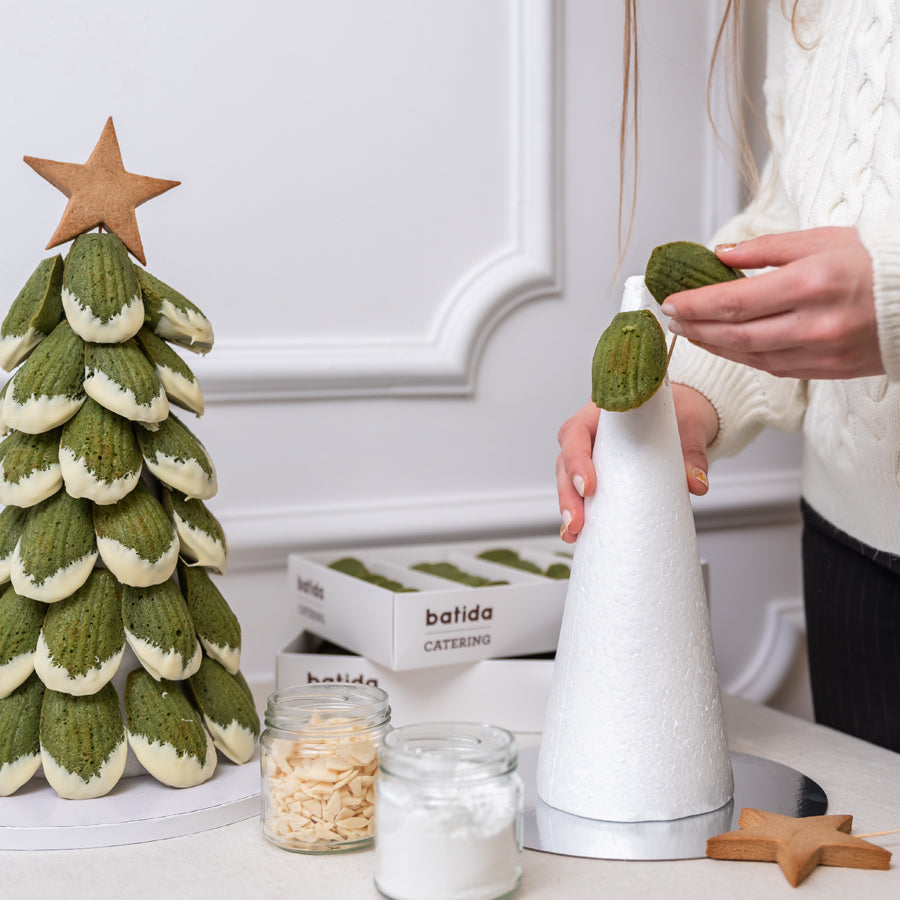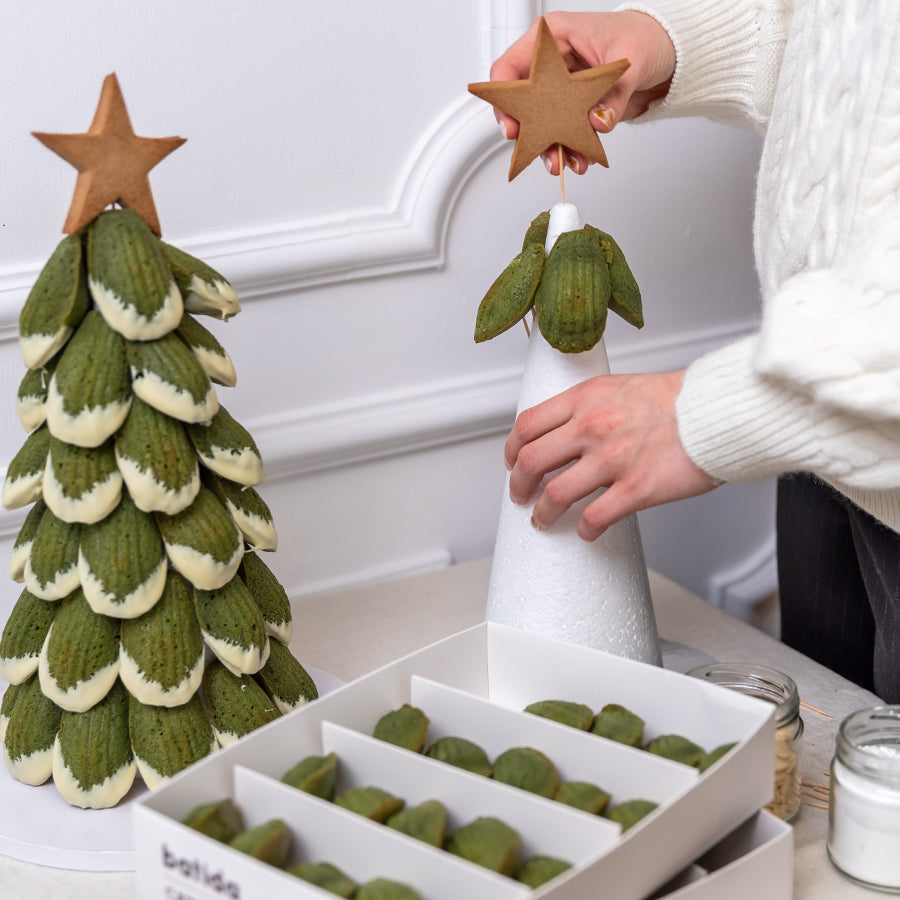 Christmas tree from Magdalenek DIY
Enter the magic of Christmas, creating your own unique Christmas tree from Magdalenek. This set was created for creative souls who want to experience unforgettable moments in the company of loved ones.
Perfect for children who love handicrafts, as well as for a group of friends who want to introduce a bit of festive atmosphere to their interior in a unique way.
Set contains:
Pistachio Magdalenek | 44 pieces - delicacy in every bite.
Gingerbread star | 1 piece - a crowning work.
White chocolate | A jar - to wet Magdalenek in it.
Icing sugar | A jar - for a snowy effect.
Styrofoam | 1 piece - a solid base for your Christmas tree.
Toothpicks - That Magdalenki would hold tight.
Golden Christmas tree pad - to complete the festive look.
Additional information:
Packaging: parchment, hay
Products: Each product has its own dedicated packaging.
Order with implementation from December 1 to 24.
gluten
hazelnuts
soy
sesame
eggs
milk
Personal pickup in stationary boutiques:

Warsaw: Hala Koszyki, Królewska 2, Przy Lasku 2,
Plac Vogla
Konstancin-Jeziorna: Stara Papiernia

Delivery by a refrigerated car:

Cost: PLN 48.00-Warsaw districts: Śródmieście, Żoliborz, Wola, Targówek, Praga-Południe, Praga-Północ, Ochota, Mokotów, Włochy, Wilanów, Wawer, Ursynów, Ursus, Rembertów, Bielany, Białołęka, Bemowo,

Cost: PLN 48.00-municipalities neighboring Warsaw: Piaseczno, Konstancin-Jeziorna, Józefosław, Łomianki

Cost: PLN 60.00 - municipalities adjacent to Warsaw: Izabelin, Piastów, Ożarów Mazowiecki, Nadarzyn, Pruszków, Józefów, Marki, Jabłonna, Czosnów, Raszyn, Stare Babice (Babice Nowe), Izabelin,

Cost: PLN 60.00 - municipalities neighboring Warsaw: Wiązowna, Otwock, Kobyłka, Zielonka, Wieliszew, Izabelin, Legionowo, Halinów