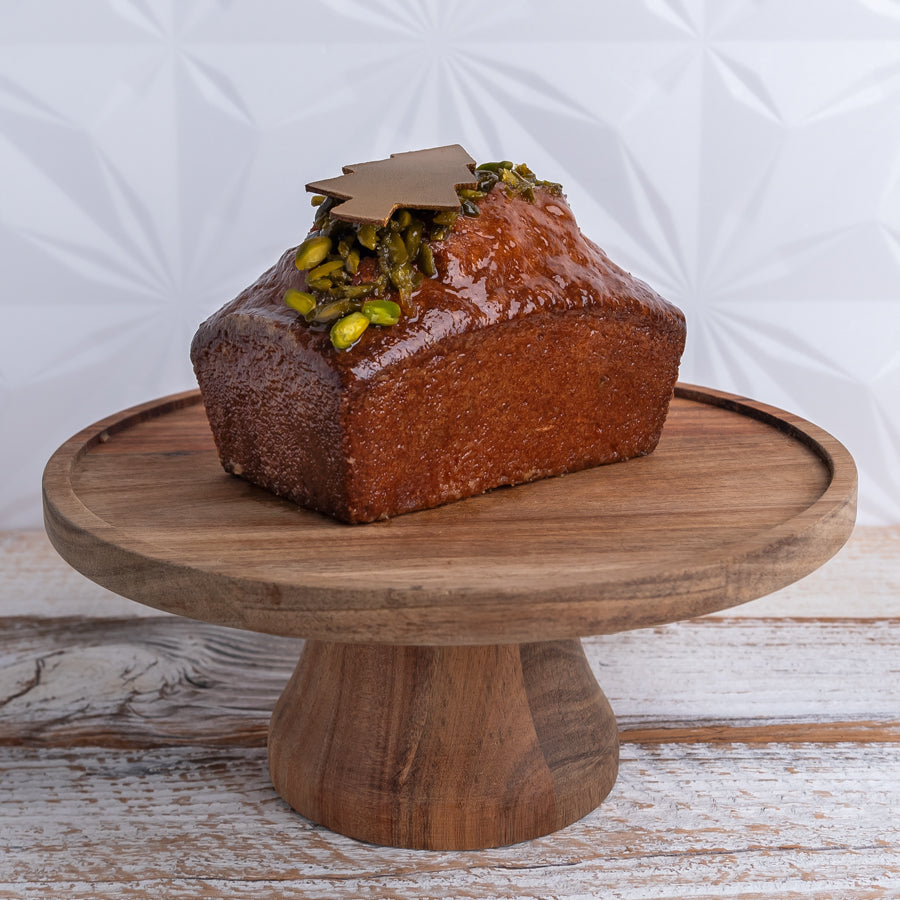 Almond bread with saffron
A unique almond bread combined with noble saffron and orange peel, combining tradition with sophistication. High -quality saffron, one of the most expensive spices in the world, gives the cake a unique, deep aroma.
The golden Christmas tree made of dessert chocolate emphasizes its elegance, while pistachios cooked in lemon juice add refreshing contrast.
This is a real feast for the palate and the perfect gift for those who value uniqueness in festive treats.
Additional information:
Packaging: dedicated cardboard box
Number of portions: cake recommended for 6-8 portions
Order with implementation from 15 to 24 December.
gluten
hazelnuts
soy
sesame
eggs
peanuts
milk
Personal pickup in stationary boutiques:

Warsaw: Hala Koszyki, Królewska 2, Przy Lasku 2,
Plac Vogla
Konstancin-Jeziorna: Stara Papiernia

Delivery by a refrigerated car:

Cost: PLN 48.00-Warsaw districts: Śródmieście, Żoliborz, Wola, Targówek, Praga-Południe, Praga-Północ, Ochota, Mokotów, Włochy, Wilanów, Wawer, Ursynów, Ursus, Rembertów, Bielany, Białołęka, Bemowo,

Cost: PLN 48.00-municipalities neighboring Warsaw: Piaseczno, Konstancin-Jeziorna, Józefosław, Łomianki

Cost: PLN 60.00 - municipalities adjacent to Warsaw: Izabelin, Piastów, Ożarów Mazowiecki, Nadarzyn, Pruszków, Józefów, Marki, Jabłonna, Czosnów, Raszyn, Stare Babice (Babice Nowe), Izabelin,

Cost: PLN 60.00 - municipalities neighboring Warsaw: Wiązowna, Otwock, Kobyłka, Zielonka, Wieliszew, Izabelin, Legionowo, Halinów