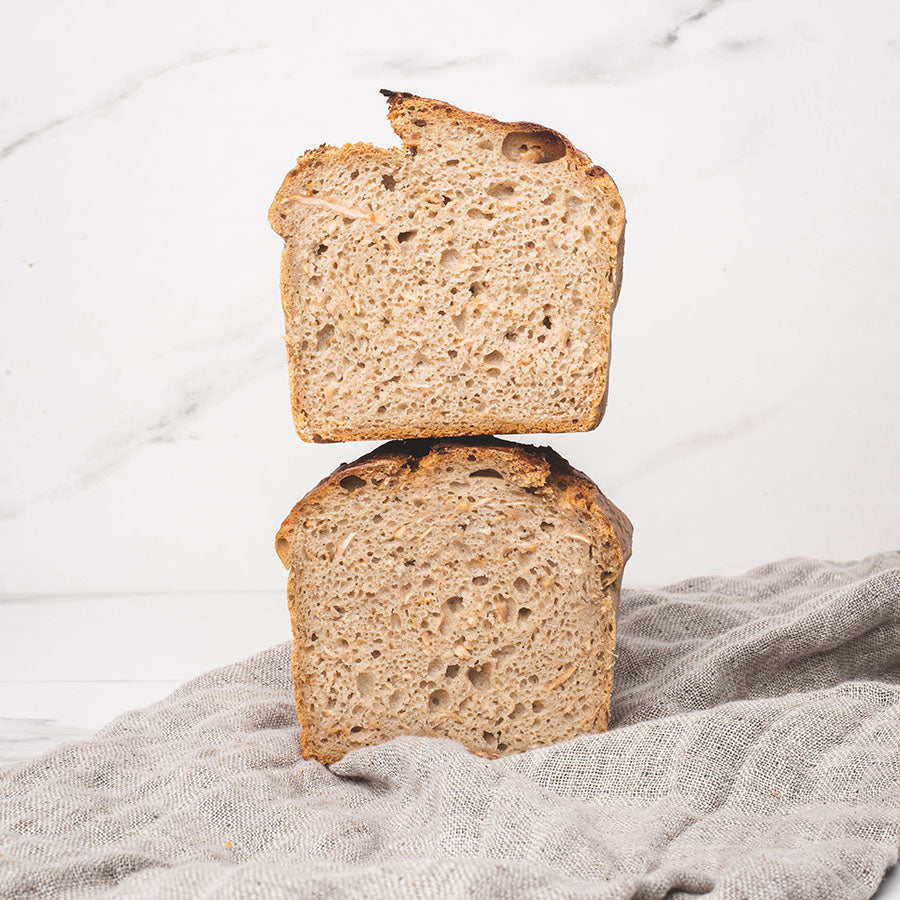 Craft rye bread is a baking with a characteristic taste and aroma, which is made of 100% coarsely ground rye flour. It is a product that can successfully replace traditional wheat bread and which is increasingly appearing on the tables of people looking for healthy and natural alternatives to industrial products.
Rye bread is prepared according to traditional, craft baking methods. Only natural ingredients are used for its production - rye flour, water, salt and natural yeast or sourdough. All these ingredients are combined in a way that allows you to get full taste and aroma of bread.
Rye baking is characterized by a wealth of nutrients. Rye flour is rich in fiber, B vitamins and minerals such as magnesium, phosphorus and selenium. This bread can be a good source of valuable ingredients for people on a vegetarian and vegan diet.
Personal pickup in stationary boutiques:

Warsaw: Hala Koszyki, Królewska 2, at Forest 2,
Vogla Square
Konstancin-Jeziorna: Old Papiernia

Delivery by a refrigerated car:

Cost: PLN 48.00-Warsaw districts: Śródmieście, Żoliborz, Wola, Targówek, Praga-Południe, Praga-Północ, Ochota, Mokotów, Italy, Wilanów, Wyłów, Wawer, Ursynów, Ursus, Rembertów, Bielany, Białołęka, Bemowo,

Cost: PLN 48.00-municipalities neighboring Warsaw: Piaseczno, Konstancin-Jeziorna, Józefosław, Łomianki

Cost: PLN 60.00 - municipalities adjacent to Warsaw: Izabelin, Piastów, Ożarów Mazowiecki, Nadarzyn, Pruszków, Józefów, Marki, Jabłonna, Czosnów, Raszyn, Stare Babice (Babice Nowe), Izabelin,

Cost: PLN 60.00 - municipalities neighboring Warsaw: Wiązowna, Otwock, Kobyłka, Zielonka, Wieliszew, Izabelin, Legionowo, Halinów